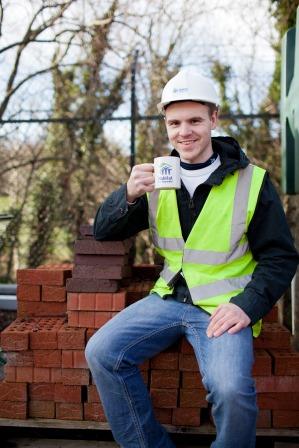 This year 50 young people aged 16-18 years from across Northern Ireland are coming together to volunteer with Habitat for Humanity's Youth Build programme. The young people will be working alongside families in desperate need of safe, decent shelter in Armenia and Romania, giving them the hand up they need to build their own way out of poverty. Join the teams for a cuppa on Saturday 13th April and you too can help build hope and homes.
The Youth Build teams have been challenged to host a Builder's Tea Break to raise essential funds which will help transform the future for families in need. This is fundraising 'Apprentice -style' as each team competes to make their Builder's Tea Break the most successful! Whether it's cupcakes and coffee or in true builder's style, with bacon butties and mugs of steaming hot tea, every penny raised will count in the fight against poverty housing. 
The teams are hard at work organising unique, fun and taste bud tingling events in Belfast and Lisburn in a bid to be crowned 'Builder's Tea Break champions!'
You can help to decide our winner by supporting the Armenia Youth Builder's Tea Break at Windsor
Presbyterian Church or the Romania Youth Builder's Tea Break at First Lisburn Presbyterian Church, both of which will take place on Saturday 13thApril between 10am-4pm. It's all about having fun, having a cuppa and most of all, having a life-changing impact on families in need!