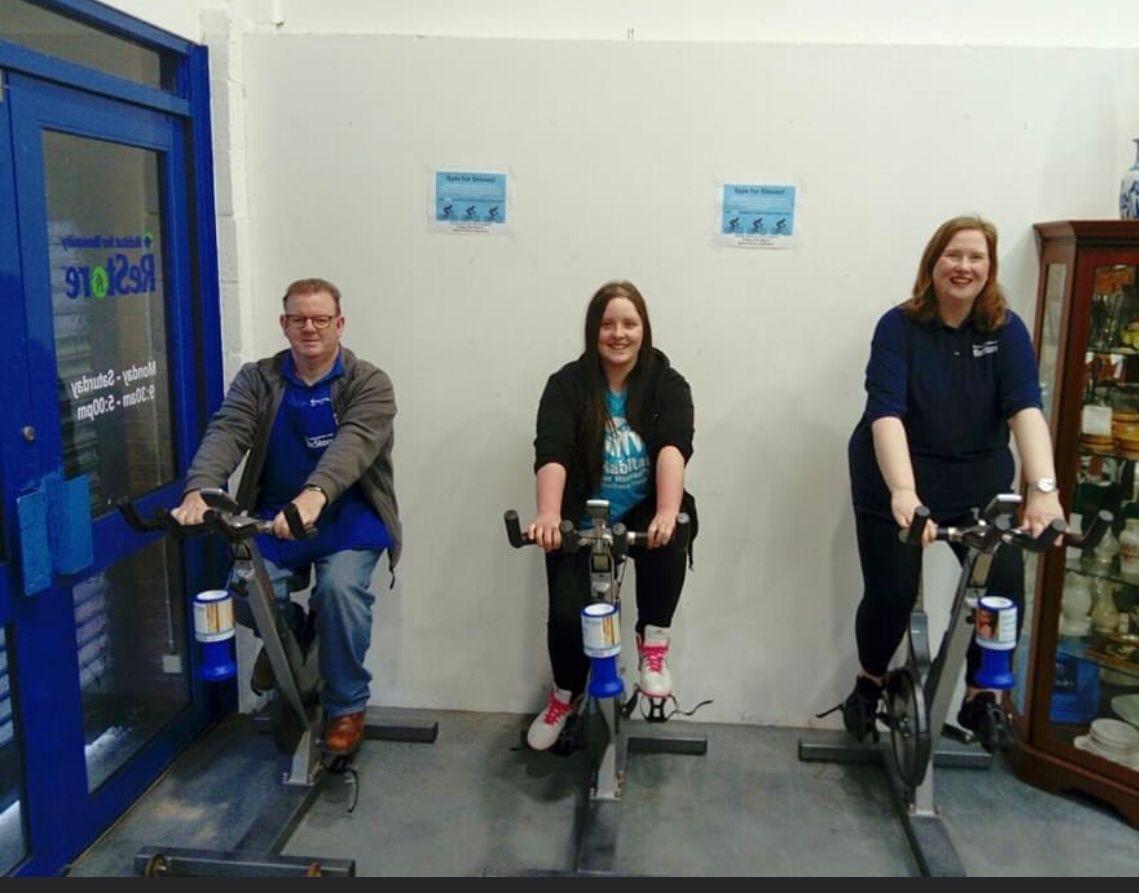 Since the start of the war in Ukraine, just over a year ago, more than 13 million people have been forced to leave their homes behind. Over the last 12 months, Habitat for Humanity have served more than 35,000 people; focusing on helping them have a safe place to stay.
Habitat is committed to helping affected families secure durable solutions to their housing needs, whether in neighbouring countries or inside Ukraine.
Habitat is supporting more families in Ukraine have warmth and hope by providing stoves, generators and the building materials needed for immediate repairs. Just £100 could buy a stove, to keep families warm.
The ReStore team aimed to cycle 250 miles, the distance from Kyiv to the Romanian border, and raise enough funds for five stoves. With support from local people, they surpassed their target, cycling 450 miles and raising more than £1,400 for the appeal.
ReStore manager, Isobel Kerr, said, "We were so thankful for all the support we received during our spin for stoves- it made the sore legs worth it! Every donation is making a difference, supporting families who need it most in Ukraine."
You can still donate to ReStore Ballymena's fundraiser here or drop by Habitat ReStore at Bridge Retail Park to donate in person.
Learn more about Habitat for Humanity's response in Ukraine on our website now.