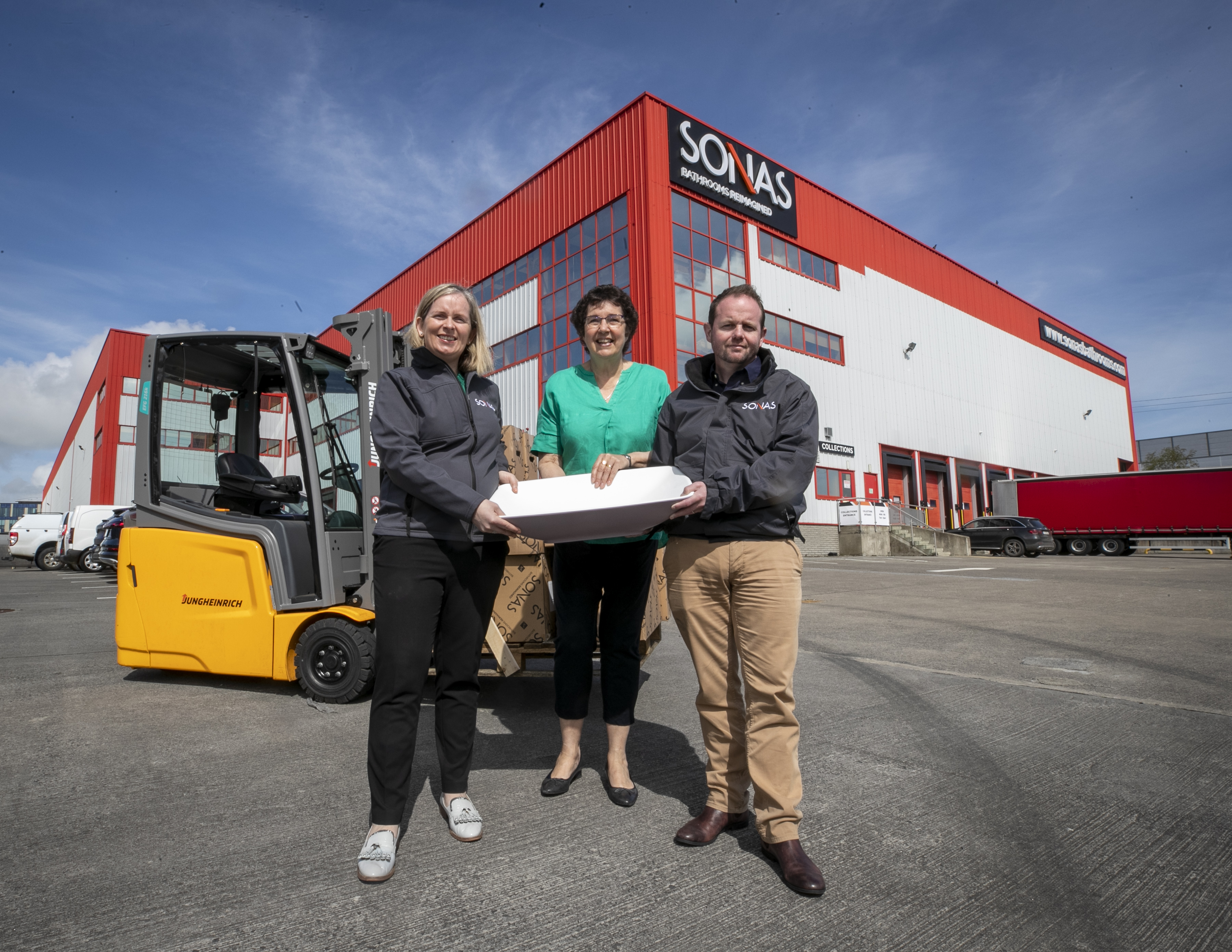 Based on the value of products that will be donated, Sonas becomes the most significant corporate partner of Habitat. Habitat ReStore directly tackles poverty in Ireland; helping families access low-cost home improvement materials, providing training and employability support and diverting thousands of tons of material from landfill protecting the planet.
Jenny Williams, Chief Executive, Habitat for Humanity Ireland said "We are thrilled to announce this formal partnership with Sonas, which is our most significant all Ireland partnership and will make a real impact on the people we support. Since 2012, Habitat ReStore has opened four stores across Northern Ireland and launched in Drogheda in 2022, with plans to expand throughout Ireland."
"Our stores sell donated building supplies and home improvement materials at low prices, enabling local people to improve their homes, while also raising vital funds worldwide. As well as enabling 45,000 people to access low-cost materials, offering volunteering opportunities for people of all ages and backgrounds to learn new skills, diverting 1,000 tons of reusable material from landfills every year, vital funds have been raised for Habitat. Our work helps to build a more sustainable future and contributes to achieving recycling targets."
Speaking about the Corporate Partnership, Bryan Hockley, Operations Director of Sonas Bathrooms said "We have had an informal relationship with Habitat for some years but are delighted to now make it official. This project links into the core of our sustainability goals – giving us the opportunity to divert discontinued products from landfills which is crucial for protecting the environment, while also allowing the wider community the opportunity to access affordable quality bathroom products. We look forward to donating several pallets each month to Habitat ReStore." 
"We are so impressed by the excellent work being done by Habitat and Sonas are proud to support a venture which as well as helps us with our sustainability goals, also offers employability training, helping individuals gain skills and confidence, particularly those from disadvantaged communities, mental health challenges, and learning disabilities. " 
Learn more about partnering with Habitat Ireland here. Learn more about Sonas here.