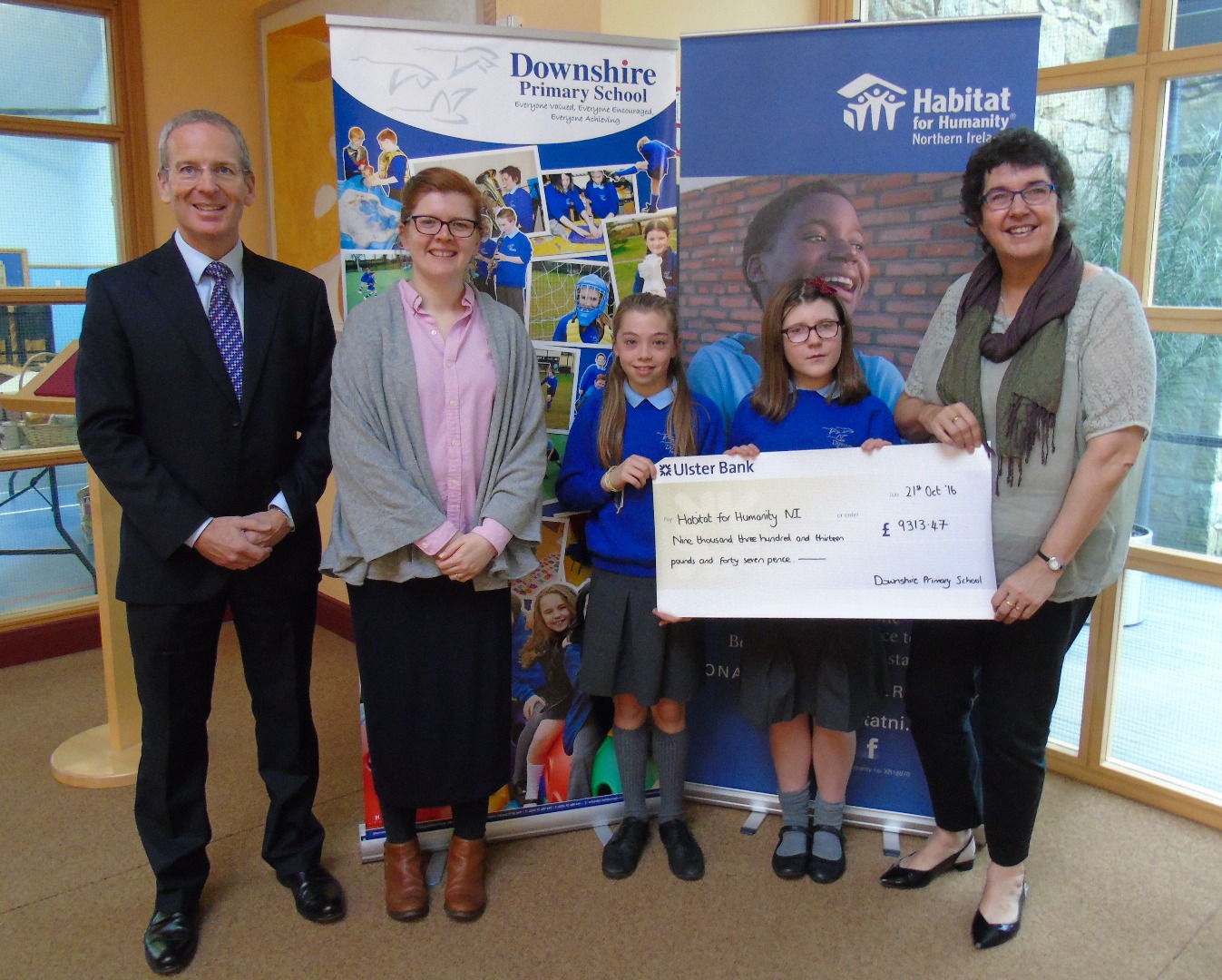 The pupils and staff of Downshire Primary School in Hillsborough have raised almost £10,000 to support the work of Habitat for Humanity Northern Ireland. The global housing organisation was the school's charity partner for 2015/16.
Pupils of all ages were involved in raising the vital funds by being sponsored to take part in a 'Shack Attack' event.  They built shacks from recycled materials which also helped create an understanding about the challenges of living in poor housing. On the same day, pupils and staff wore green to show their support of Habitat.
John Knaggs, Principal of Downshire Primary School said: "We were delighted to support Habitat as they work to bring safe homes to more people around the world. Staff, pupils and parents were very supportive throughout the year. Everyone enjoyed Shack Attack, as they raised funds and learned a lot from the experience."
Every day, Habitat works beside communities to improve living conditions in Northern Ireland and in 70 countries around the world.
Jenny Williams, Chief Executive of Habitat NI, said: "We so much appreciate the support and generosity of everyone in Downshire Primary's school community. It is an incredible achievement to raise this amount of money and every penny will make a huge difference to families who are in urgent need of a safe place to call home.
"Home is the start of it, for all of us. Every day, we see how safe homes provide a solid foundation for families to break the cycle of poverty and build a brighter future. This life-changing work is only possible thanks to generous support like this. Thank you."
To learn more or get involved in Habitat's work visit habitatni.co.uk