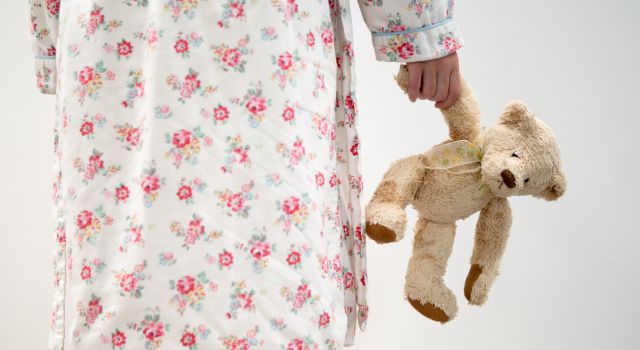 Habitat for Humanity Northern Ireland (Habitat NI) has produced a very special awareness-raising video to underpin its current campaign 'Open Doors', which aims to raise £100,000 to help open the door to a brighter future for families in urgent need of a decent place to call home.
The 60 second film connects viewers with the challenges of living in overcrowded conditions without basic necessities such as water and sanitation; a reality for 1.6 billion people in our world. It was made thanks to the pro-bono support of a creative and production team and features a volunteer cast of 70, including narrator, Grace Conroy from Lisburn, aged 9.
Through the 'Open Doors' campaign Habitat NI is encouraging as many local 'heroes' as possible to open their own doors and host an event, such as inviting friends for coffee or a themed dinner party in their home, school or office. Ten guests donating £10 each will raise £100 for the campaign, which supports the Habitat's work transforming lives every day.

Jenny Williams, chief executive for Habitat NI, explains: "Every minute 20 people die from conditions related to where they live. Simple homes save lives. Every day, in communities where Habitat work, we see how housing is critical in breaking the cycle of poverty. Families are healthier, children do better in school and parents can earn a stable income.
"'Open Doors' challenges people across Northern Ireland to think about what 'home' means and motivate them to help families without one, especially at a time when we see heart breaking images on the news of refugees fleeing their homes.
"We want as many 'heroes' as possible to post front-door selfies using #HabitatOpenDoors and link to the video on our website. By sharing these on social media, we hope that others will also be encouraged to become involved, helping us on our way to our fundraising target of £100,000."
The charity is encouraging as many outlets as possible to share the video and Iveagh Movie Studios in Banbridge has committed to show the 'Open Doors' film before screenings for a month-long period.
Jenny concludes: "Too many families live in overcrowded, unsanitary and unsafe environments. Supporting 'Open Doors' can help change this; helping to provide families a brighter future through simple, decent housing."
Find out more about the campaign at www.habitatni.co.uk/opendoors.
Ends
For further information, please contact Alyson Taylor of dcp strategic communication on 90 370137 or Jeannie McCann of Habitat for Humanity NI on 028 9263 5647 / 0759 5895 477