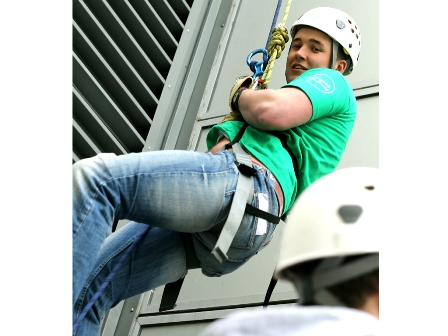 We are urging thrill-seekers to sign up for a sky-scraping abseil challenge and do ONE thing in 2013 to help nail poverty housing. Participants will be part of an exclusive event as they conquer Ireland's tallest building, taking in spectacular views across Belfast as they descend 289ft!
When: 13th and 14th April 2013
Where: Obel Building, Belfast
Cost: A £40 non-refundable registration fee is required and a commitment to raise a minimum sponsorship of £100.
To read more and download the registration form click here>
Alternatively please contact Karen on 028 9263 5639 or email karend@habitatni.co.uk