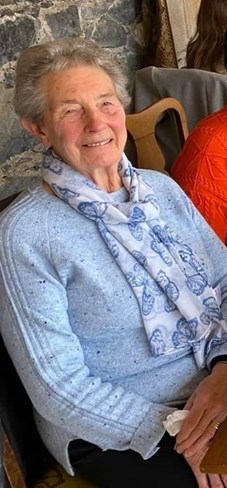 As an organisation that builds homes, communities and hope, Habitat for Humanity, joins with the global community, in calling for an end to the violence that threatens all three.
Habitat for Humanity National Offices in Hungary, Poland, Romania and Slovakia are supporting refugees fleeing Ukraine to find safety and shelter. This includes immediate emergency support in border camps and the longer term shelter needs in host communities.
85-year-old Naomi Bustard has decided to Walk for Ukraine this Lent. Every day until Easter Sunday, Hillsborough resident Naomi is walking 5k to raise funds and awareness for those forced to flee Ukraine.
 "When I watch the news and hear stories of people who have had to leave their homes because of the terrible war in Ukraine I had to do something to help."
"I might be 85 years old but I can walk for shelter."
So far Naomi has raised over £1,700 for the most vulnerable refugees fleeing Ukraine.
If Naomi has inspired you to start your own fundraiser and support Habitat's response, create your fundraising page here or donate on Habitat's website here.