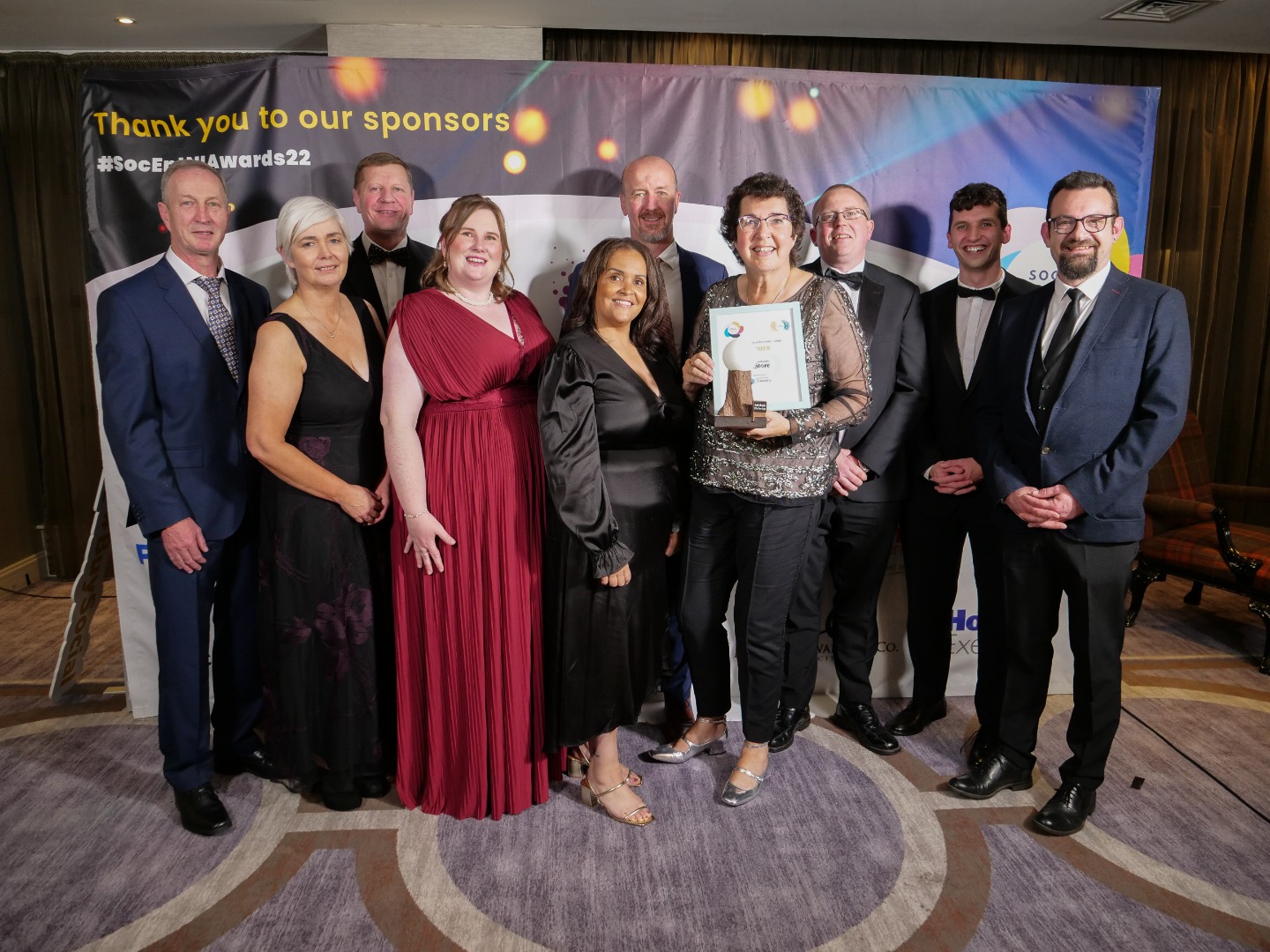 Jenny Williams, Habitat Ireland's Chief Executive, believes that the award recognises the impact which ReStore has for local people, the wider community and the planet and that it acknowledges the commitment of hundreds of volunteers, donors and other partners. Jenny writes,
"When I visited one of 800 ReStores in the US I could see the potential that ReStore had, to help tackle poverty, provide a platform to serve local people and to continue to break down barriers and build community here in Ireland. 10 years ago we launched the first Habitat ReStore in Europe, in Lisburn.
At Habitat for Humanity, we believe that everyone, everywhere should have a safe place to live. For nearly 30 years our mission has called thousands of people across Ireland to action; breaking down barriers, challenging stereotypes, focused on building a better future for families at home and around the world.
Poverty and inequality, youth unemployment and persistently high reusable waste to landfill is the backdrop to ReStore's growth. The current cost of living crisis highlights ReStore's importance in delivering for local people. ReStore is mission driven and sustainable; directly tackling poverty and protecting the planet. Too many families across Ireland can't afford the basics, so home maintenance is pushed way down the list. ReStore empowers families by providing affordable products and services; helping those with limited resources to make vital improvements to their homes. It's also a great place to shop; any day, in every ReStore, you will find families who need low-cost materials alongside bargain hunters and environmental champions – that's vital in making sure there is no stigma in choosing ReStore.
ReStore creates employment and volunteering opportunities for people of all ages, backgrounds and abilities; retired volunteers have so much to give in helping provide buddy support for those who are marginalised; with mental health challenges, offending histories, or just needing support for employment.   One of our mission principles 'everybody has something to give and something to gain from building strong community' is lived out in ReStore. ReStore is our community; volunteers and partner agencies like the Probation Board, Action Mental Health and others testify to the impact for individuals. Every volunteer has their own story to tell about ReStore, listen to Jenny's here.
The win-win is that we divert thousands of tons of reusable material from landfill helping to protect the environment. The business model works when we have donated materials, so partnerships with companies especially in the construction sector, local authorities and other organisations are critical to its success. Companies connect for many reasons but we know we help deliver on sustainability targets, CSR targets and community reinvestment. The synergies help build the impact.
In this last year ReStore helped 65,000 people access low cost materials to improve their homes, supported 25 people into employment, provided a new home for 150 old kitchens through our Kitchen Rescue programme, and diverted 1,000 tons of reusable material from landfill helping to protect the environment. Habitat engages young people through interactive youth programmes including Our Waste, Our World which was developed out of ReStore and helps join the local and global dots. As children learn more about why it is vital to reduce waste in Ireland, we also help them understand why sustainable development is important for the whole world.
ReStore works for everybody. It delivers for people and the community, it delivers against reuse targets and the Sustainable Development Goals, it aligns with government strategies and delivers positive impact for health and social change as well as the environment. Our goal for scale is ambitious, it will need partnership and community support, but the impact is so important and we believe we can make it happen.