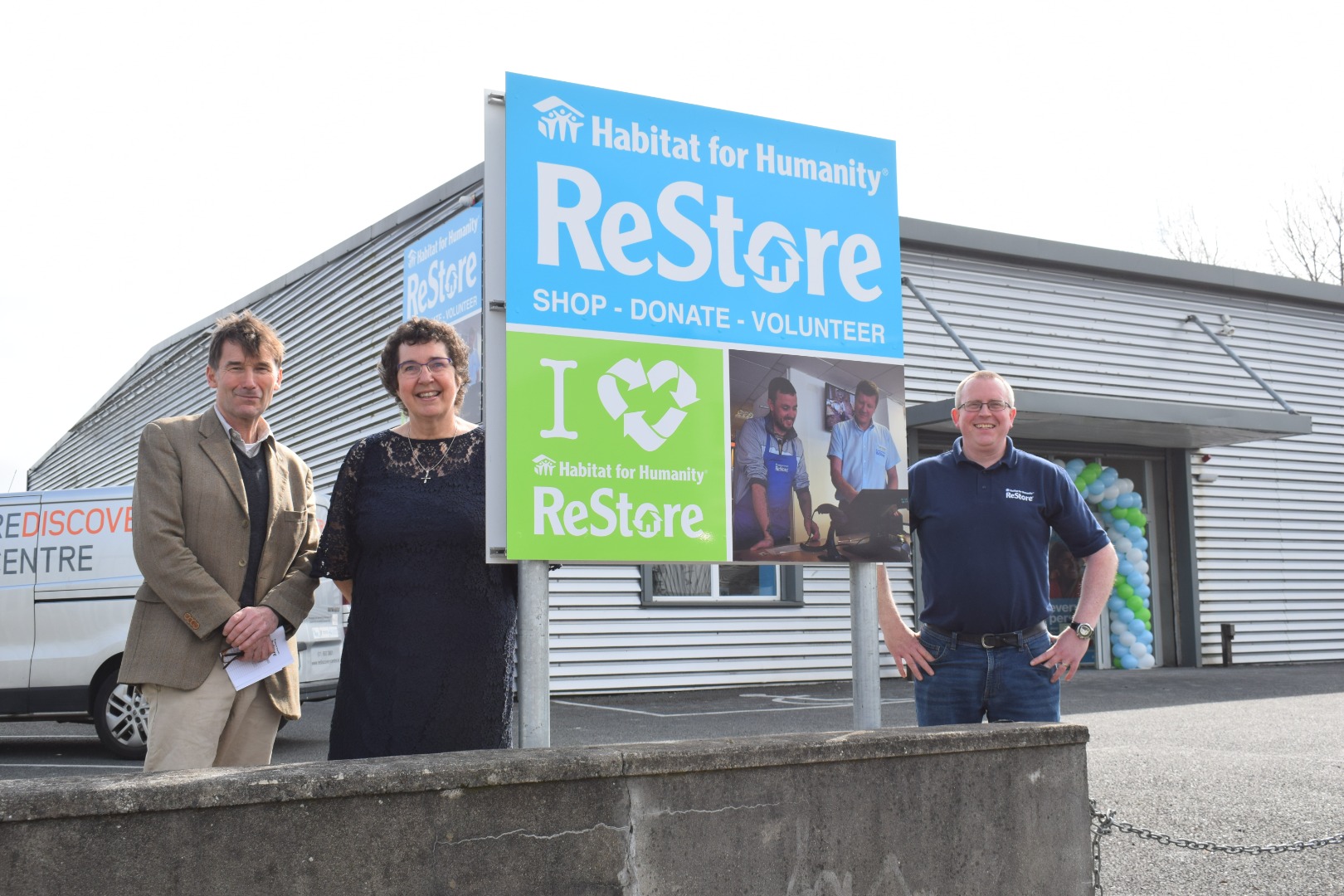 ReStore, Habitat's social enterprise,held their official opening event on Friday 22nd April, bringing together staff, volunteers and supporters. 
ReStore the low-cost DIY store that builds sustainable community, directly tackles poverty here in Ireland. By selling donated new and used building supplies and home improvement materials ReStore enables local people to improve their homes at low cost. ReStore provides skills and employability training for people of all ages and backgrounds and diverts tons of reusable waste from landfill. 
The shop and donation centre will be open 9.30am-5pm, Tuesday–Saturday at Unit 8 Donore Industrial Park, opposite Fieaga Living. 
Building on the success of four Habitat ReStores in Northern Ireland, ReStore Drogheda will deliver real impact for local people and the wider community in Louth. Habitat also plans to scale across Ireland, to support other communities where there is need, where they can secure suitable premises and enough support to make it possible. 
Jenny Williams, Habitat's Chief Executive, said: "We are delighted to open Habitat ReStore in Drogheda and so much appreciate all the local support which has helped to make it possible. ReStore is a unique workplace which engages people of all ages and backgrounds in serving the wider community and I would encourage local people to get involved in volunteering." 
"Everything we sell is donated so support from companies, organisations and individuals is critical to the success of ReStore – you can see instore that we have a broad range of DIY and Home improvement materials at low cost." 
For further information email info@habitatireland.org,visit habitatireland.ie/restore or call the store on041 213 9894.