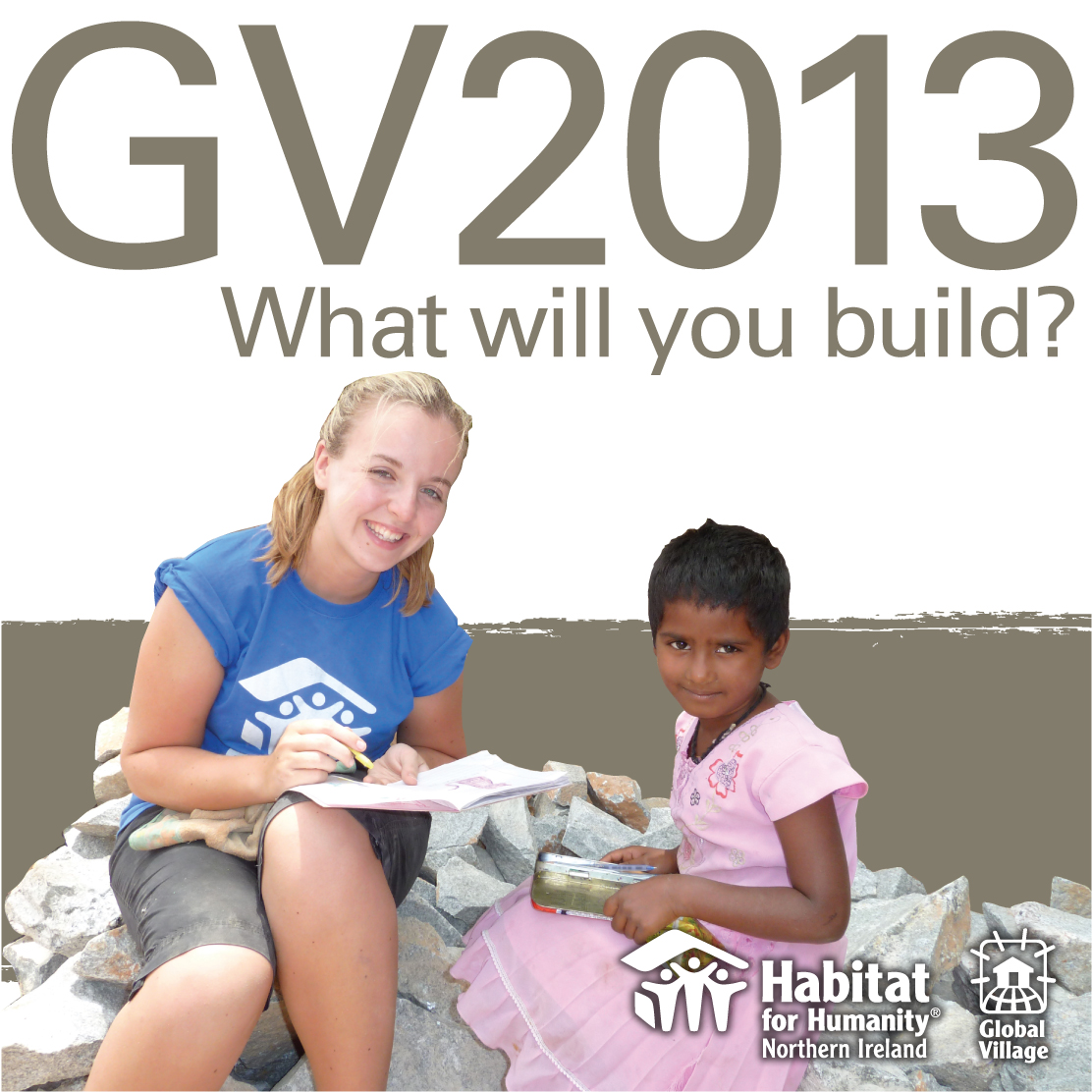 In 2013 more than 25 GV teams will travel to Romania, Malawi, Mozambique, Cambodia, Ethiopia, El Salvador and India to build decent, affordable homes. Volunteers will travel in support of long term partnership programmes, helping families build their own way out of poverty and transforming their future forever.
In addition to general open teams we will also have a number of special builds throughout the year including a Women's Build in Poland, a Faith in Action Build in El Salvador and a Student Build in India.
Or why not lead your own team. Every year lots of teams from churches, schools, companies or groups of family and friends form their own Global Village teams.
We will be holding a number of information sessions over the coming months. These sessions will be an opportunity to find out more about what is involved in Global Village and the countries we work in.
Where and When?
All information evenings will take place at the new Habitat ReStore at Riverside Centre, Lisburn at 7.30pm. For directions please click here>

Tuesday 15th January 2013 - Global Village 2013, All Opportunities

For further information or to register your interest in attending any of the information sessions email Jan Lindsay at janl@habitatni.co.uk or tel: 028 92 635-635