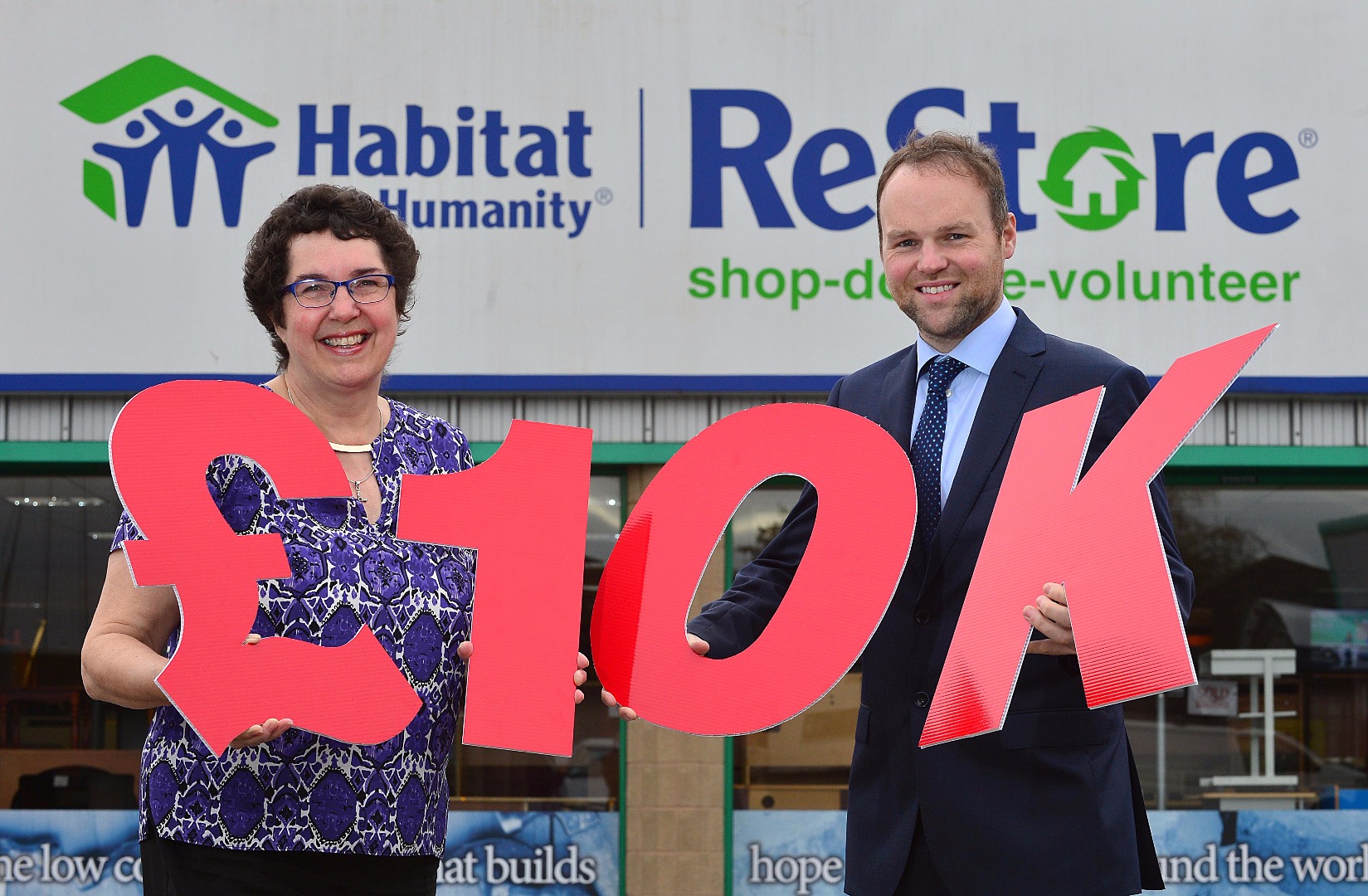 CTS Projects lays foundation for £10k partnership with Habitat for Humanity
Award-winning plumbing and heating installer CTS Projects Ltd has launched a new partnership worth £10,000 with Habitat for Humanity.
 MD of the Warrenpoint based heating and renewable energy installer, Connaire McGreevy, has announced that the company will donate ten pence for every boiler they service to the charity, which helps the poorest and most vulnerable people around the world lift themselves out of poverty.
 CTS Projects will also fund a trip for two members of staff to Ethiopia later this year to help improve the living conditions of families in some of the poorest communities.
 To launch the new partnership, CTS Projects hosted a breakfast at Habitat ReStore in Lisburn. The shop, which is a social enterprise, is the first of its kind in Europe and sells donated surplus, new and used building and home improvement materials at low-cost. 
 Mr McGreevy, who also owns Mourne Mountains Brewery, explained that he was inspired to enter into the exciting new partnership after visiting the Philippines in October 2015 to help build homes for those hit by a typhoon.
 "For me it is so important to give something back. I may be successful now but I don't come from a luxury or well-off background. A home is a safe refuge, it represents security and somewhere that everything else stems from," said Mr McGreevy.
 "I was so moved by what ReStore is doing here locally and of course what I experienced in the Philippines.
 "By helping them build their homes we really gave them and their children a sense of hope for the future. I am so proud CTS Projects has entered into this partnership, which I see as a perfect fit for us. We look after more than 40% of heating maintenance and installation in Northern Ireland's social housing market, and so we understand what it is to go into people's homes and hopefully make a difference for them.   
 "The aim of our collaboration with Habitat for Humanity is to help even more people lift themselves out of poverty, both locally and across the world, and find a sense of hope."
Jenny Williams, CEO of Habitat for Humanity Northern Ireland said: "Home is the start of it; for us and for people everywhere, a solid foundation to build a better future where children can study and stay healthy. The reality is that every minute 20 people die because of where they live and we know that a simple home breaks the cycle of poverty.
 "We are excited that this new partnership with CTS will create new opportunities to reach more people locally; through Habitat ReStore and around the world."
 CTS Projects is this year celebrating 10 years in business. In March 2016, the company was named Northern Ireland's Heating Installer of the Year by Installer magazine and is now in the running to be named the UK's Heating Installer of the Year.
 Ends