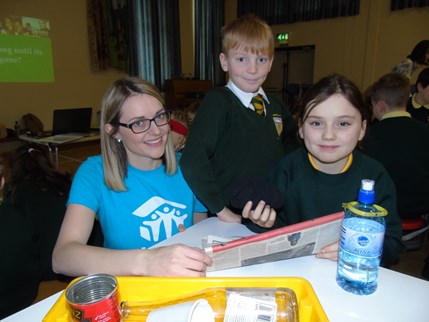 Pupils are challenged to become active citizens by doing something simple to raise funds to support Habitat's life-changing work and make small changes at home and school to have a positive impact on the environment.
The programme is flexible and includes a 2.5 hour workshop which can be delivered at Habitat ReStore, Lisburn, or in the classroom. The content and time commitment can be tailored to meet specific school requirements.
To learn more or sign up get in touch with our Schools and Youth team today.
Email info@habitatni.co.uk or call 028 92 635 635.