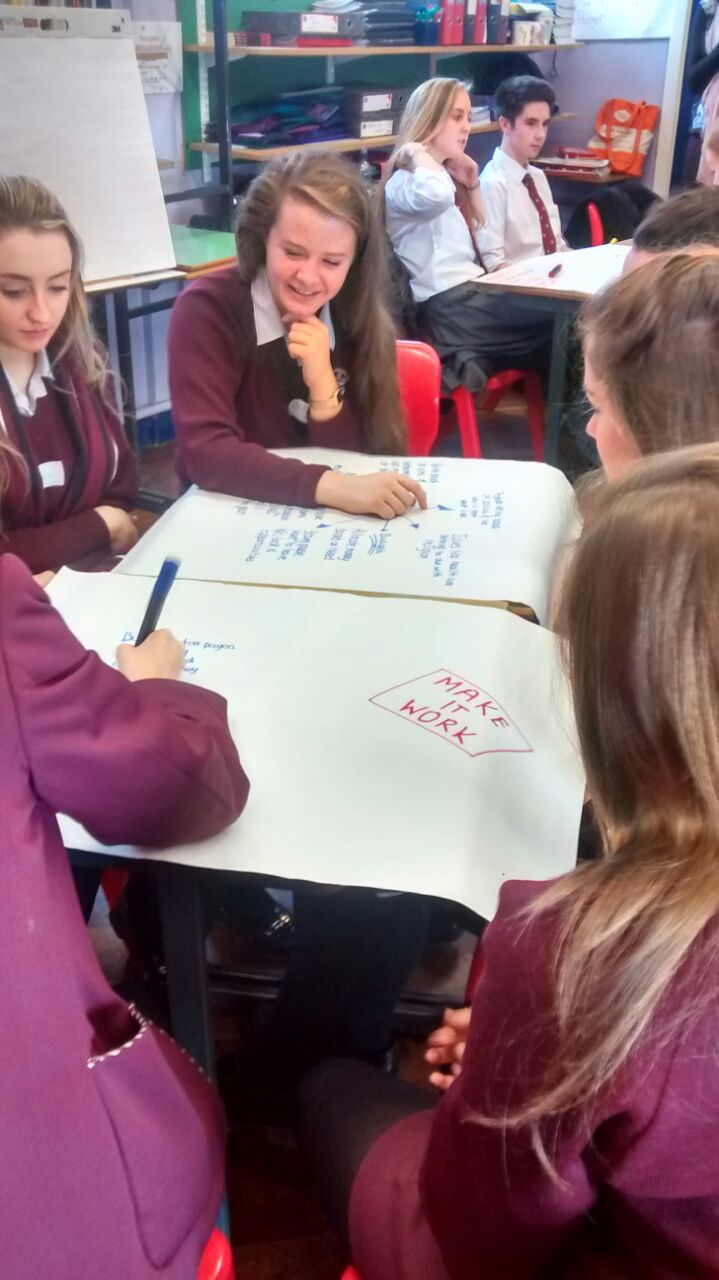 At Stormont, our politicians have entered into the latest phase of the talks process to resolve significant challenges facing our community. Habitat NI supports the Make It Work campaign which urges our politicians to find agreement so we can create a secure future for all. Only when consensus is reached, will we be able to move forward to tackle serious issues which impact on the most vulnerable in our society, such as the growing housing crisis.
Earlier this week, students from Carrickfergus Grammar School and St Dominic's Grammar School for Girls discussed the talks process together while participating in Habitat NI's Good Relations and Citizenship Programme. There was a lively discussion with the young people calling for respect and an end to sectarian politics to bring about better opportunities for all.
Comments by the young people included:
"There must be more mutual respect between our parties."
"Not every issue needs to come back to religion or 'sides'."
"There is a need to promote voting based on policies, not what side it is from."
"Young people want to leave due to lack of opportunity."
Want to join the debate?
Add your support to the Make It Work Campaign here and join the discussion on social media by following the hashtag #MakeItWork.
Habitat NI's Good Relations and Citizenship Programme provides the opportunity for young people to work together, challenging stereotypes and creating greater awareness of the global challenges facing us all. The programme brings together students from diverse backgrounds for two classroom sessions, a fundraising challenge and one day of building on site. Learn more about the programme here.
Learn more