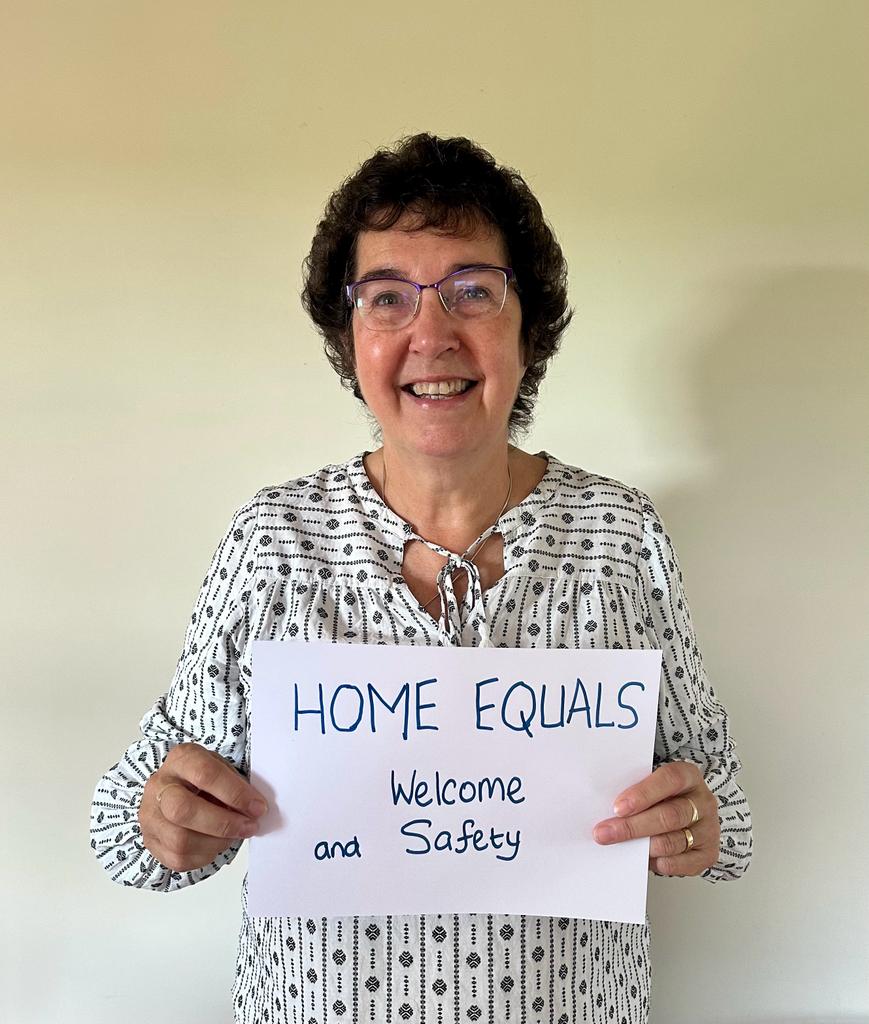 On World Habitat Day as the UN calls attention to the urgent global need for decent shelter, especially in cities, we at Habitat for Humanity are highlighting our commitment to a world where everyone has a safe place to live. A decent home is a human right, yet 1.8 billion people live in places which prevent them and their families from thriving.
We hope that Habitat supporters, here in Ireland and around the world, will help us draw attention to our Home Equals Campaign which aims to change policies globally to ensure that more people in more places, especially in informal settlements, are able to access adequate housing.
For me Home Equals welcome and safety, by sharing what Home Equals for you, we can engage more people in understanding that a safe home opens the door to a better future and everyone, everywhere should have a safe place to live.
Please take the time to join with us, thank you!