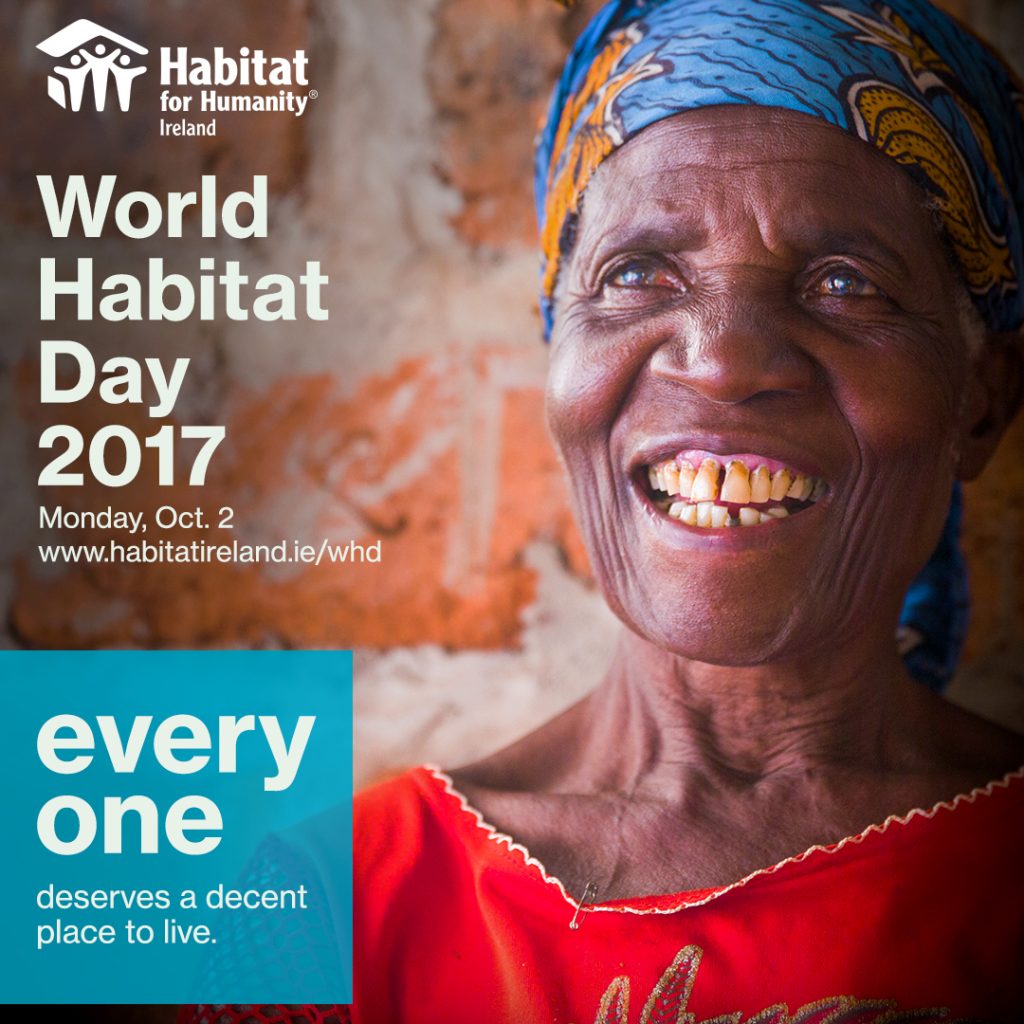 Every year Habitat for Humanity joins our partners around the world to rededicate ourselves to recognising the basic right of everyone to adequate shelter. Habitat for Humanity asks everyone to join together as one global network in communicating the message that every one of us deserves the opportunity for a better future, and that a decent place to live can remove barriers to opportunity, health and success that might have been part of a family's life for years, and in many cases for generations.
Join us for World Habitat Day and year round by lifting your voice to help people in need of decent and affordable housing. Learn how you can take action, and help fight against housing poverty!
Volunteer: We can't completely change the desperate situations we see before us, but we can reach out to help people build a better life for themselves and their families. Every hand makes a difference, and offering a hand up is foundational to our work at Habitat. Volunteer or make a gift, if you are able, and encourage others to do so. Learn about our current overseas volunteering opportunities.
Advocate: Those who have always lived in adequate housing may not have seen firsthand the struggles that many people in the world endure every day just to survive. You are housing experts who have not just the facts and research, but also the personal stories to illustrate how quality housing promotes health, education and economic growth. Tell your stories and advocate for stronger policies and systems to increase access to adequate shelter for more low-income families.
Spread the word: Let your friends and family know that you believe in a world where everyone has a decent place to live. Help us spread the word about the importance of World Habitat Day by promoting it on social media and the web.