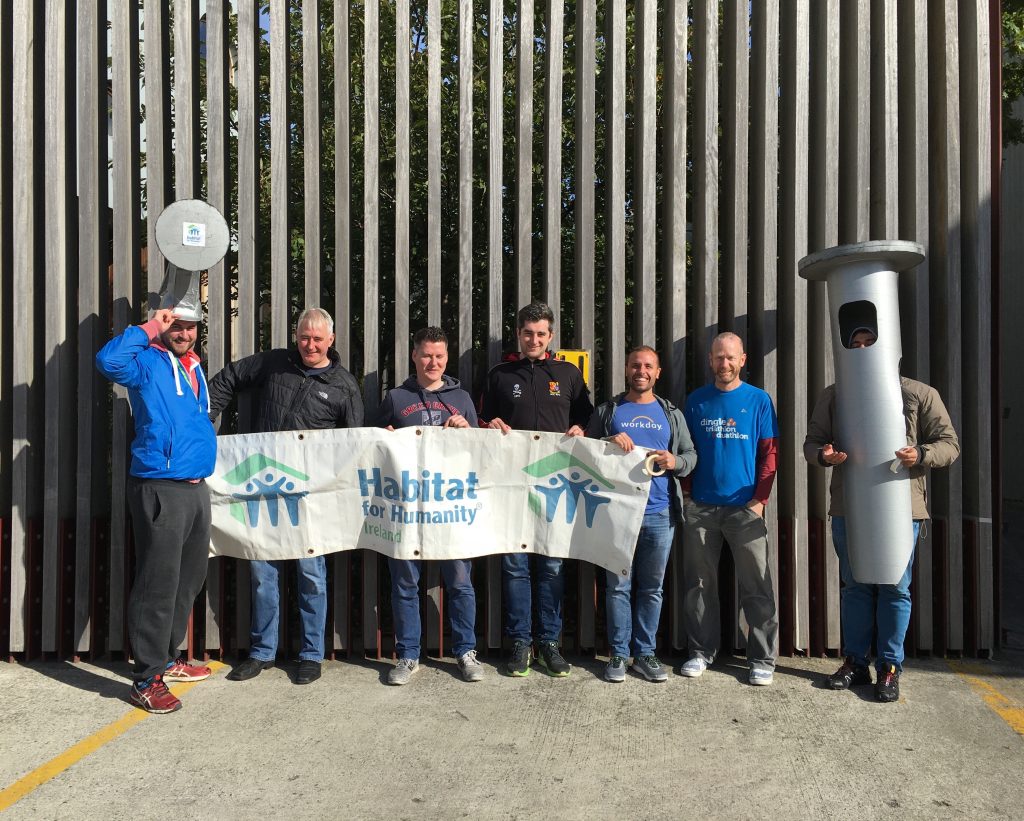 This October, employees from Workday volunteered with Habitat for Humanity Ireland on our 'A Brush With Kindness' community project, which is a grassroots lead initiative that brings together charities with commonly held goals to build healthy, resilient communities.
"I volunteered with Habitat for Humanity Ireland today because I wanted to help the local community of East Wall to improve their facilities. It's a great project," says Dave from Workday.
Employees volunteered over two days to help spruce up the exterior of Sean O'Casey Community Centre in East Wall, Dublin. This centre plays an important role in the community. It aims to enrich and engage the local and greater community in the arts, culture, sports and education, and to provide facilities for both young and older people.
"I decided to volunteer today because I identify with the older people who use the centre, and wanted to do something positive to help them out," says John from Workday.
"I volunteered today because I live in the area and know this centre well. I'm glad the opportunity came up because it's a great chance to help out in my local community. My son attends creche here, and I drop him off every morning. Now, I'll be able to see the finished work every day," says Justin from Workday.
The Workday employees' hard work and commitment to the project means that community members now have a brighter and more welcoming outdoor area to enjoy.
A huge THANK YOU from everyone here at Habitat for Humanity Ireland, and from the staff at Sean O'Casey Community Centre!