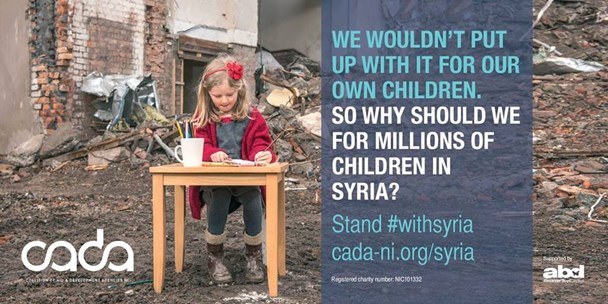 This is Lucy. She is 6 years old and lives in Belfast.
Lucy appears on CADA's #WithSyria billboard campaign, highlighting how difficult life would be if she lived in Syria.
The Syrian crisis has been ongoing for 6 years. All of Lucy's life.
Over 400,000 have been killed. 13.5 million are in need of humanitarian assistance. 6.3 million people are internally displaced and more than a million live in areas under siege in Syria.
Find out more about the campaign here.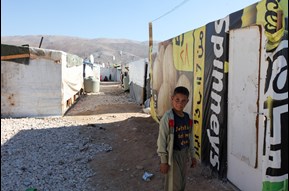 Habitat's response  
Habitat's response is focused on refugee and vulnerable families in Lebanon. 20 percent of the Lebanese population are refugees, the majority of which do not live in camps.
Habitat has been working in Lebanon since 2001, helping vulnerable families, including those displaced by conflict, improve their living conditions.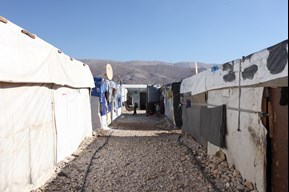 Our colleagues were already responding to the crisis, before it made headlines, by getting safe drinking water to families in refugee camps.
Now they are working to:
1) Rehabilitate homes and derelict buildings to provide a safe shelter for refugees who are not in the camps
2) Renovate and expand schools to provide more places for refugee children
Click here to make a donation to support Habitat's work with refugees.