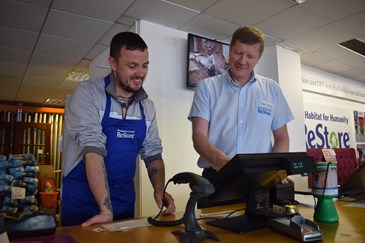 Raymond Ross has been volunteering i n our Lisburn ReStore for 4 months. After being diagnosed with severe anxiety and depression, his counsellor suggested he start volunteering.
"At ReStore, it's just like a big  family. I've seen such a massive change in myself since I've been here. I've gained so much confidence. I would never have been able to talk to strangers or knock on someone's front door for a donation collection."
"Overcoming my depression is a long journey but ReStore has directed me down the right path."
Read our full interview with Raymond here, or learn more about how you can volunteer in ReStore here.
Read more stories from our Winter 2017 newsletter here. Donate to support our work here.