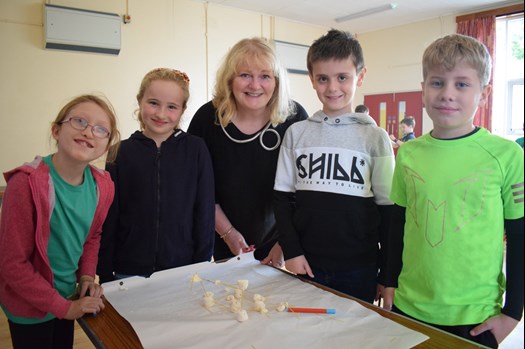 Joyce McMeekin is one of the volunteer facilitators who supports our staff team to deliver the programme.
Joyce has supported Habitat for many years and travelled as an international volunteer to Romania in 2012. After she retired as a school principal, she got involved with Our Waste, Our World.
"I love going into schools to deliver fun, educational workshops that inform children about the work of Habitat and raise awareneess about their role in the world.
The highlight is the smiling children who love trying to sort out the world's problems.
The programme encourages children to make a difference now and as adults of the future; protecting our environment and helping people have a place to call home."
Get your school involved with Habitat NI today! Find out more here. 
Read more stories from our Winter 2017 newsletter here or support our work by making a donation here.