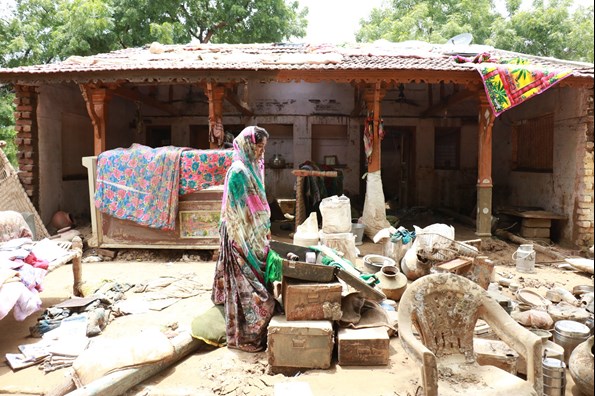 There is widespread destruction. Entire communities have been destroyed and livelihoods shattered.
Habitat has been working in the region for more than 30 years. Our colleagues are on the ground in India, Nepal and Bangladesh, in the worst-affected communities, getting help to those who need it most.
In India, our response includes distributing 15,000 relief kits with essential items such as tarpaulin, rope, mosquito nets and water purifiers. We are helping communities to clean up so  families can return home as quickly as possible.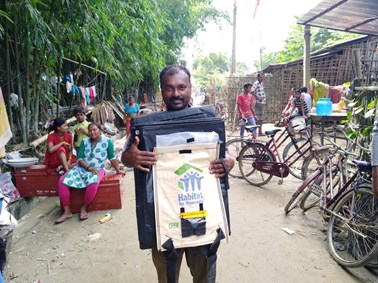 In the long-term we'll support families to rebuild home and livelihoods and increase their resilience to future disasters.
Dev (40) lost his home in the recent Nepal flood but thankfully his shop, his only source of income, is still standing. A relief kit from Habitat has helped turn his small shop into a makeshift shelter for his family.
"The tarpaulin sheet has given us a temporary roof over our heads and relief during the natural disaster," he said.
You can donate to the Emergency Appeal here. Read more stories from our Winter 2017 newsletter here.