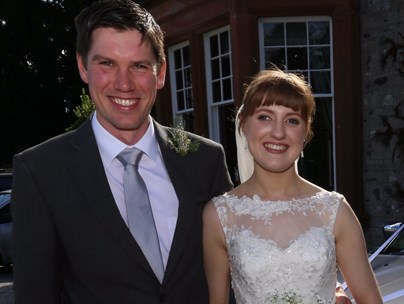 In 2015 she was a team leader with the team of volunteers from Belfast County Scouts who travelled to Addis Ababa to support our Ethiopia Partnership. The team worked beside local people to help build proper toilets in the slums.
When Fiona married her husband, William, they decided to share their love as they started a new life together by offering new life to a family in need of a safe place to call home.
"Having seen the work of Habitat for Humanity first-hand, and met the families and wonderful staff, I knew I wanted to give something to continue the work.
My husband and I decided to donate the money we would have used for our wedding favours to Habitat.
I look forward to many more years of supporting this cause."
We wish Fiona and William every blessing for the future.
Get involved with a Habitat Global Village team here  or read more stories from our Spring 2017 newsletter here.