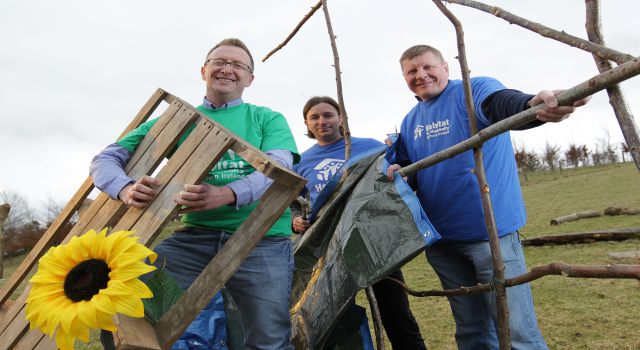 Next weekend is a big one for Habitat NI! We're charity partner of Sunflower Fest and have exciting opportunities to raise awareness of the urgent, global need for decent housing.
We'd love you to be part of it!
VOLUNTEER
We need volunteers to help out with fundraising activities during the weekend including helping in the car park, running the trolley hire system for campers and helping at Shack Attack.
We still have some spaces in the following shifts:
Friday 31st July: 9am - 3pm or 3pm - 9pm
Saturday 1st August: 3pm - 9pm
Sunday 2nd August: 9am - 3pm or 3pm - 9pm
Monday 3rd August: 9am - 4pm
If you sign up, you'll have free entry into the festival for the day. If you'd like to volunteer for more than one shift on different days, free camping is also available. To sign up, get in touch with John.
SHACK ATTACK
We've still spaces to sign up to Shack Attack. The more people are involved, the bigger the visual impact we can make. We want to make a strong statement - poverty housing is unacceptable! Get in touch with John. More info is here: http://www.habitatni.co.uk/join-us/events/shackattack/