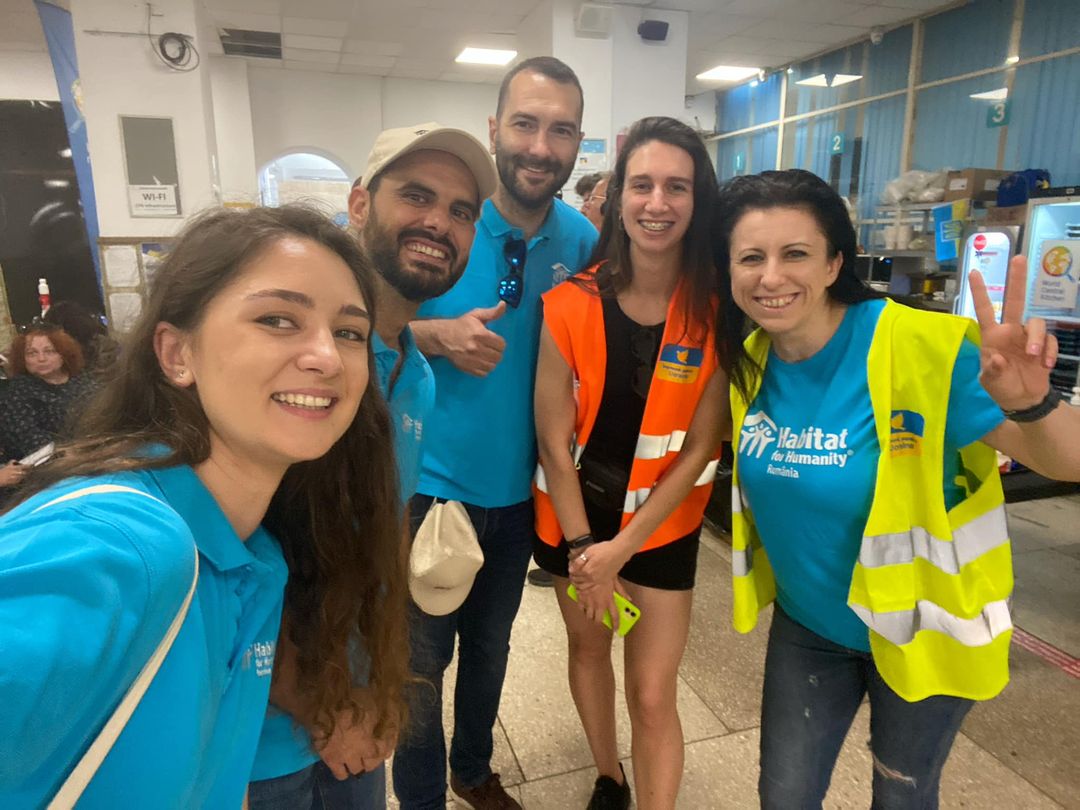 "The war changed everything. The usual course of time came to nothing. First you watched the news 24/7, then you even get used to the constant air alarms, and then you are forced to leave your home. Until recently, I did not even think that I would leave Odessa, but when the family demanded it, you must take matters into your own hands and do everything to help them. We were on the road for two days before crossing the border. The Odessa region is the largest in the country, and when you leave the city, only in fact you will know which block post works and which does not. We had to return many times and take another road to the south, where is the border with Moldova. The plan was to driving 50 km through Moldova to the border with Romania"- Olena
Olena describes how she arrived in Romania and found accommodation for her mother and grandmother close to the border. Then, she took another hard decision. She took the decision to move to Bucharest alone so that she can volunteer at the Bucharest Train Station. She wanted to be in the service of her people.
When she arrived in Bucharest, she met Habitat for Humanity staff, who helped her with an apartment for longer-term.
Habitat have employed a number of refugees from Ukraine, in different roles to support our response. 
Now Olena is a Habitat employee- humanitarian worker at the Train Station, fulfilling her dream of helping her people. She's very optimistic about the future and she says:
"Every day at the station someone laughs and cries, loses and finds hope. […]Everything passes, and the war too".
Learn more about Habitat's response, and donate here.