Secure tenure is invisible, yet you know when you don't have it. Living without the right to the land you occupy means that, tomorrow, you could wake up homeless. This is a reality for thousands of people around the world.
Habitat for Humanity, our partners, and people like you have already helped millions of people access decent housing through changing land policies and systems. But we have't realised our vision of a world where everyone - and we mean everyone - has a decent place to live. You can be part of the solution.
You can get involved with our Solid Ground campaign, and make a difference to the lives of people all around the world.
Stories of Success: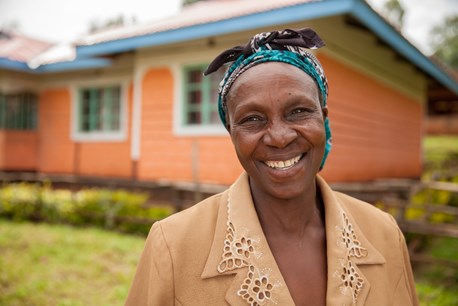 In Kenya, a country where women are too often excluded from official decision-making, young Maasai women are defending community resources from misuse, and changing land and property laws by using their voices in an unexpected way- via Facebook groups! Their page titled "The Village Voice" allows members to monitor community land rights and serve as whistle-blowers when a problem arises. They have captured the attention of local officials, receiving phone calls and sometimes face-to-face meetings with them.
The women have been successful in reforming governance of community land and natural resources, all the while improving gender and community relations.
Habitat Kenya are working to combat gender stereotypes and cultural issues that impact land rights. Habitat are conducting research and building platforms to inspire change in the lives of women. Building and developing close relationships with policymakers is a key to success, and will help to change the landscape for the women of Kenya.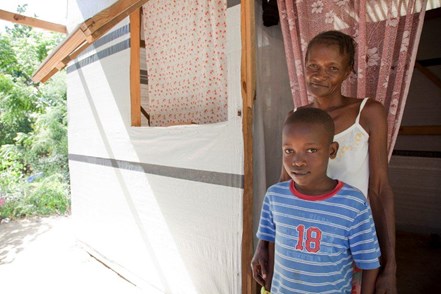 The Haitian earthquake of 2010 destroyed not only lives homes and business, but also thousands of land title documents. This destruction further weakened Haiti's already fragile land titling system.
Habitat has been working in Haiti for 30 years. Following the earthquake Habitat Haiti collaborated with local legal experts, global governments and local government to establish the "Haiti Property Law Working Group". In the past 8 years, the group has grown to include 200 members, who are helping to establish a land system in the country. As well as writing innovative manuals on property law, they have also trained diverse groups from across the country to translate the manuals lessons into concrete policy recommendations.
To date, well over 1,000 copies of the manuals have been distributed and more than 1,000 people have received training on both manuals to help facilitate secure tenure transactions.
Learn more about our campaign, and sign our petition here, and read more of our Summer 2018 newsletter here.
Donate to support our work here.