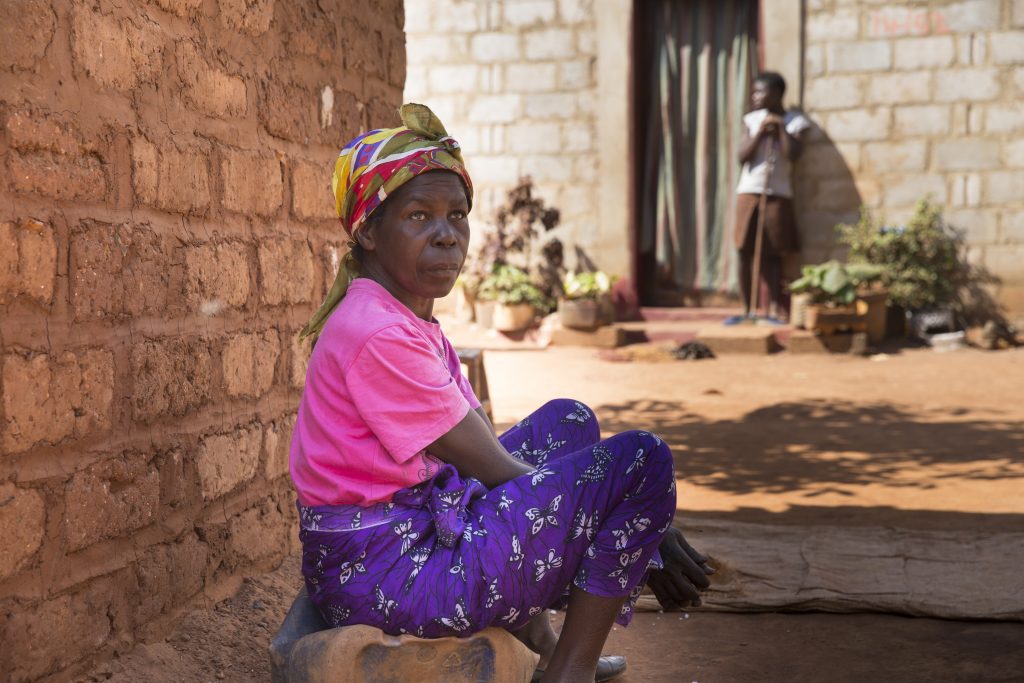 For many women in Zambia the loss of a husband means not just losing a loved one, but losing their home. Current laws do not prohibit women from inheriting property, but traditional laws still favour men. Women are rarely aware of their land or property rights, and few have written wills in place. Thus, women can become victims of property grabbing from male relatives, leaving themselves and their children vulnerable and without security.
Habitat for Humanity Zambia's 'Orphans and Vulnerable Children' programme, co-funded by Irish Aid, aims to inform women and children of their rights, and support households in securing title to their land and in writing wills – helping to ensure long-term stability and resilience of families. The project empowers community members to advocate for improved land and housing policy. Through this programme, vulnerable families will gain security of tenure and inheritance protection – allowing them to plan their future, without fear of eviction.
In 2016, students from the Law Society of Ireland and NUIG's Law Society travelled to Zambia to build homes with Habitat for Humanity. During their stay, the teams used their legal knowledge to deliver three Inheritance Planning and Will Writing workshops. This training was aimed at increasing knowledge of the importance of will writing to protect women, and the orphans and vulnerable children in their care, from property grabbing.
"The community's hunger to learn about matters such as how to prevent property grabbing in the event of a homeowner's death was something that could only be described as infectious." – Sharon Murray, Law student at NUI Galway