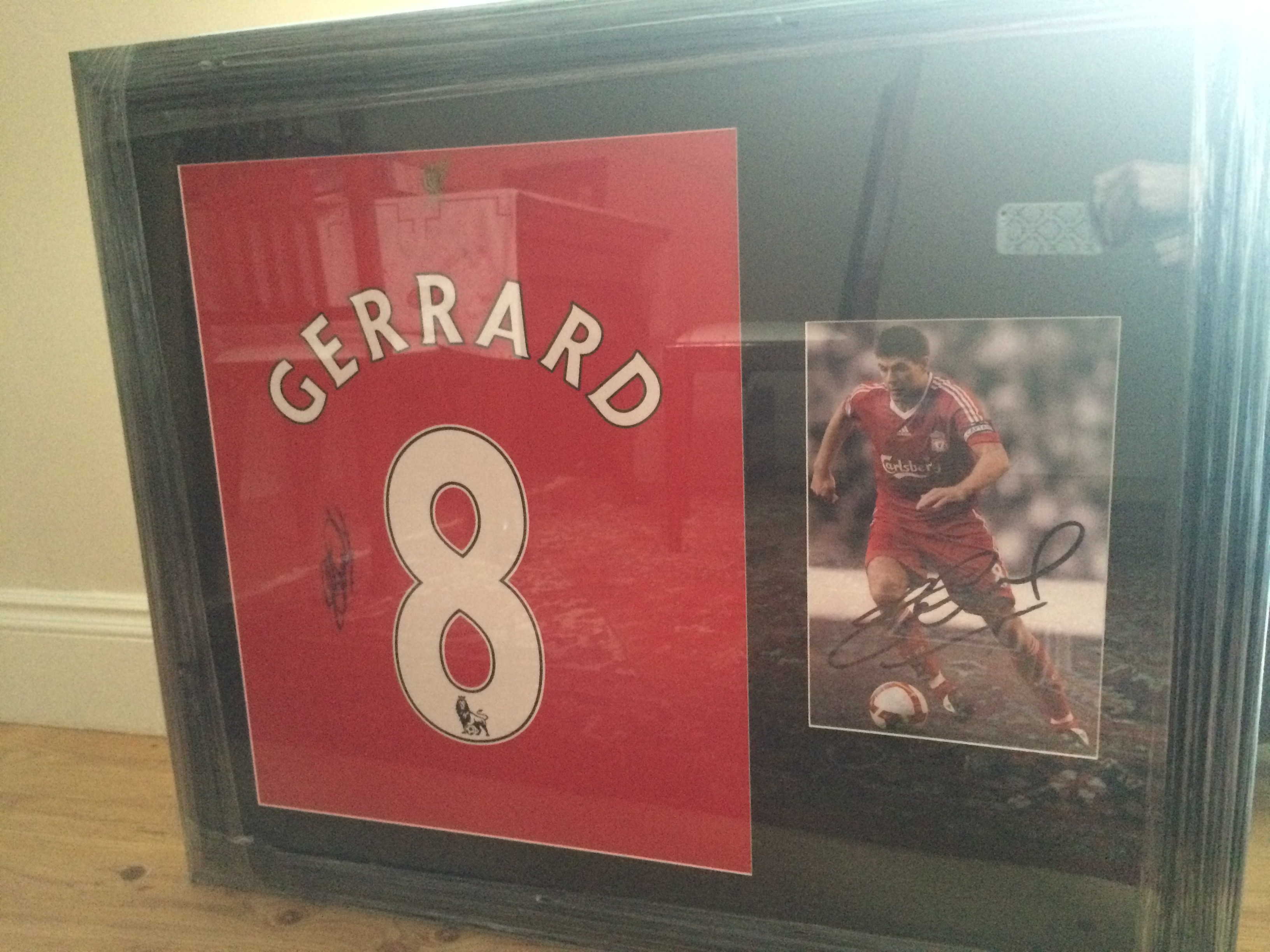 Sunday 24th marks the end of an era as Liverpool skipper Steven Gerrard plays his final match for Liverpool FC. We have a very special item up for auction - a Signed, Framed Steven Gerrard Shirt and Picture!
This item is beautifully framed and signed by the Liverpool FC midfielder, captain and legend. All funds raised from the auction will go towards our Ethiopia Partnership. Place your bids on Ebay now.

90 percent of homes in Ethiopia's towns and cities are in urgent need of repair. Just 27 percent of Ethiopians have access to clean water and only 10 percent have access to appropriate sanitation facilities.
Since 2005, our special partnership with Habitat Ethiopia has served more than 6,000 people. The partnership has built healthy homes, installed eco-stoves and improved access to water and sanitation facilities in some of the most vulnerable communities.
As Liverpool fans say a fond farewell to Steven Gerrard, this is a special opportunity to get a piece of sporting memorabilia while helping Habitat reach more families in urgent need of a decent place to live in Ethiopia.
Place your bid on EBay now.