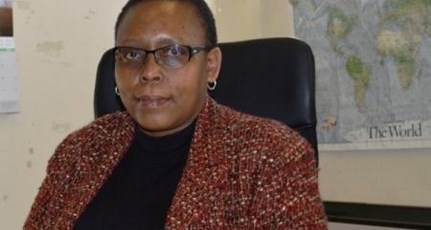 On the first of January 1989, my husband and I were married, and our possessions were merged into a singular estate. We were blessed with two beautiful girls soon after. Our first daughter was born in 1989 and our second in 1992. Our eldest daughter passed away from a car accident, and a few years later my husband passed, again as a result of a car accident. With no time to mourn, I was disinherited immediately after my husband was laid to rest. 
My husband and I had begun building what was meant to be our dream house for our family, but following his passing I was straightaway isolated by my in-laws and my world was upheaved. All movable and non-movable property was taken from us. Going to the police was fruitless, and I resorted to the courts of law, which appointed me as executor of my late husband's estate. I believed that this would bring an end to my woes, but my father-in-law contested the appointment, claiming that the family held a meeting – in my absence of course – and agreed that he was the rightful heir of my late-husband's estate. He fraudulently issued a letter by a brother of one of the principal chiefs – in the chief's absence – affirming this claim. My in-laws confiscated all the building materials from the site on which we were building, and, sadly, the police and courts of law failed to act.
Realizing that I was fighting a losing battle as the matter was becoming too sensitive and complex – due to the involvement of bribery and corruption in addition to lack of support from legal institutions – I figured it was best to let go.  As the sole surviving parent to our 3 year old daughter, I had to make a choice: "Do I keep on fighting a losing battle putting my life at risk? Or should I just give up to preserve the little I have and being the sole survivor of our baby girl?" I made up my mind, and I gave up, for it seemed too much for me to take on. As young as I was, I could not put my life at risk to secure my assets. Given a different scenario with sound support structures, I would have thought otherwise.
As a widow living in Lesotho, I know the dire need for effective and comprehensive women's inheritance and property rights, which must be both legally and culturally upheld. 
It can affect widows from all spectrums of life, despite legislation aimed at protecting the marginalised. For example, some of the major legislation changes in Lesotho are the amendment of 1992 Inheritance Act, the 2006 Legal Capacity of Married Persons' Act, and the 2010 Land Act – all seeking to ensure that women have a right to influence  decisions that affect their lives. Even with these laws, however, disinheritance, property grabbing and evictions still exist in Lesotho. Women and children should never find themselves marginalised and exploited at the hands of a failed system. 
Habitat for Humanity Lesotho is actively engaged in the Solid Ground campaign improving access to land for shelter, and, as a part of the campaign, I play a part in strengthening policy and changing systems so that women in Lesotho will no longer share my experience. 
Learn more about the Solid Ground campaign here.