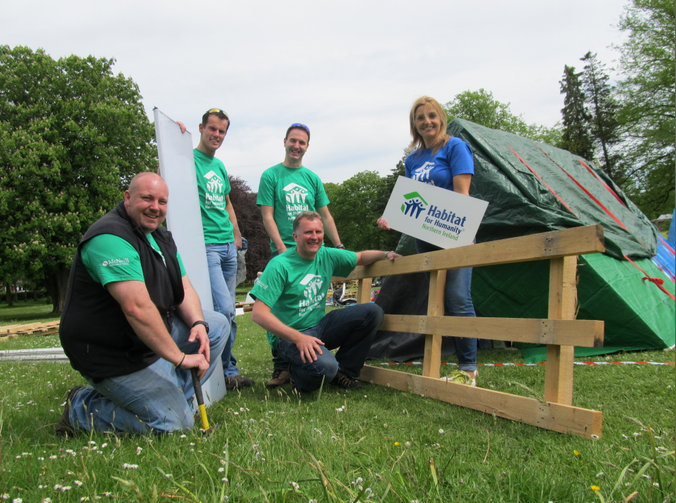 Habitat NI is delighted to team up with Sunflower Fest, the music and arts festival in Hillsborough, for Shack Attack 2015.

At the Festival between 1st -2nd August, team up with family, friends or work colleagues to build a shack made of scrap materials and sleep in it overnight.

Experience some of the hardship faced by millions of families every day. Raise funds to support Habitat's work, helping families build their own way out of poverty.

A fantastic opportunity - help make a real difference while spending time with friends and sampling the terrific entertainment Sunflower Fest has to offer.

Are you up for the challenge?    
       
Get in touch: 028 92 635 635 or email fundraising@habitatni.co.uk
Copyright 2023 Habitat for Humanity Ireland