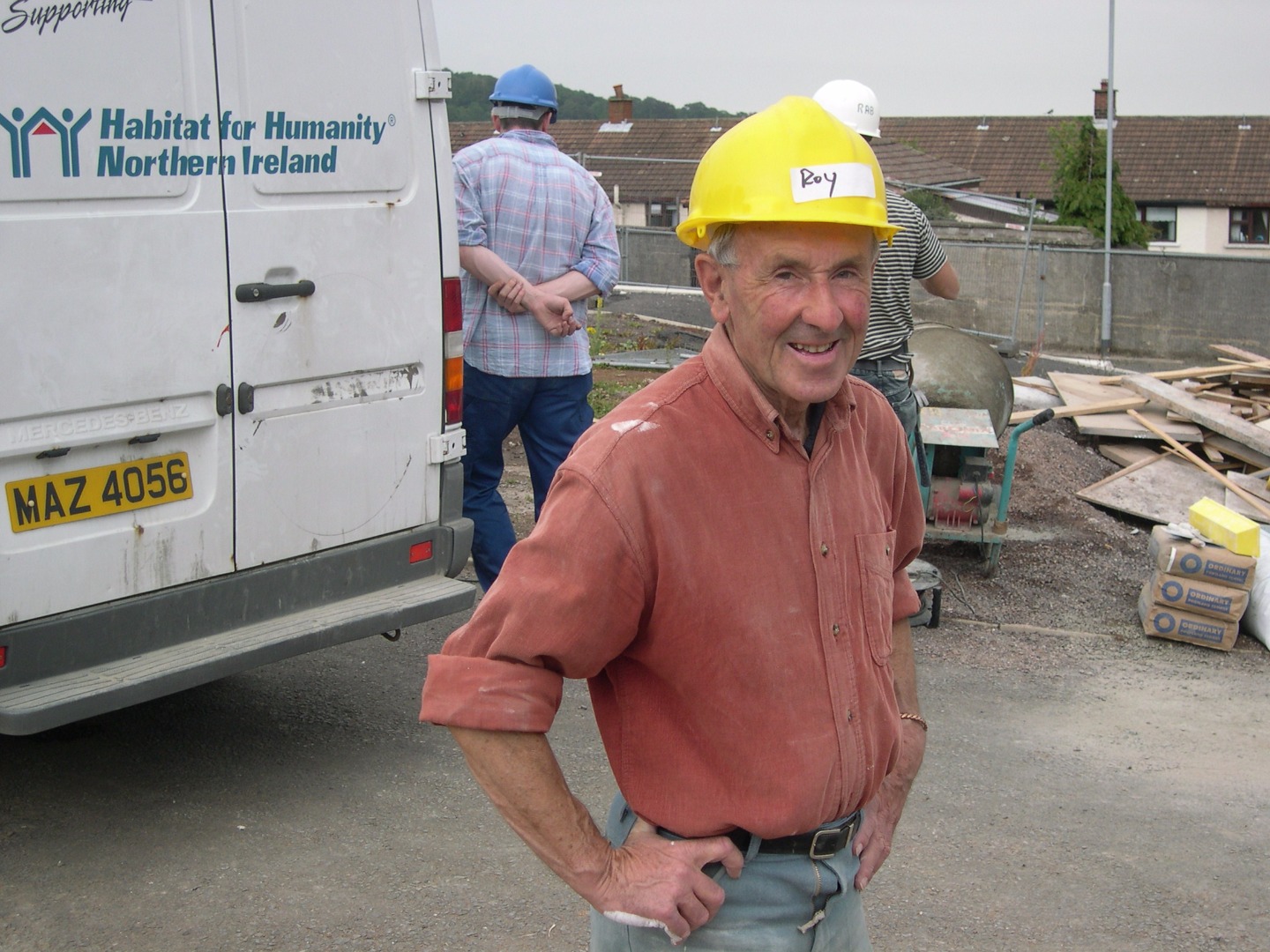 Roy Carser heard about Habitat's work when he listened to a radio interview with Habitat's founder Millard Fuller in 1998. It was hearing about the faith in action response to breaking down barriers which motivated Roy to join us on site the next day. Roy has worked, faithfully and quietly, on every local project, even with failing health he was on onsite last year helping complete our partnership project with Windsor Presbyterian. Although he worked locally, Roy was always interested in our global work  – an ordinary man whose generosity helped transform the future of many families. 
Roy's gentle spirit and humour made him popular onsite - he touched the lives and the hearts of Habitat staff and volunteers, including many from the US.
We were so sorry to learn of his death and extend our sympathy to his family. We want to acknowledge that Roy was an important part of the Habitat family and he will be very much missed.