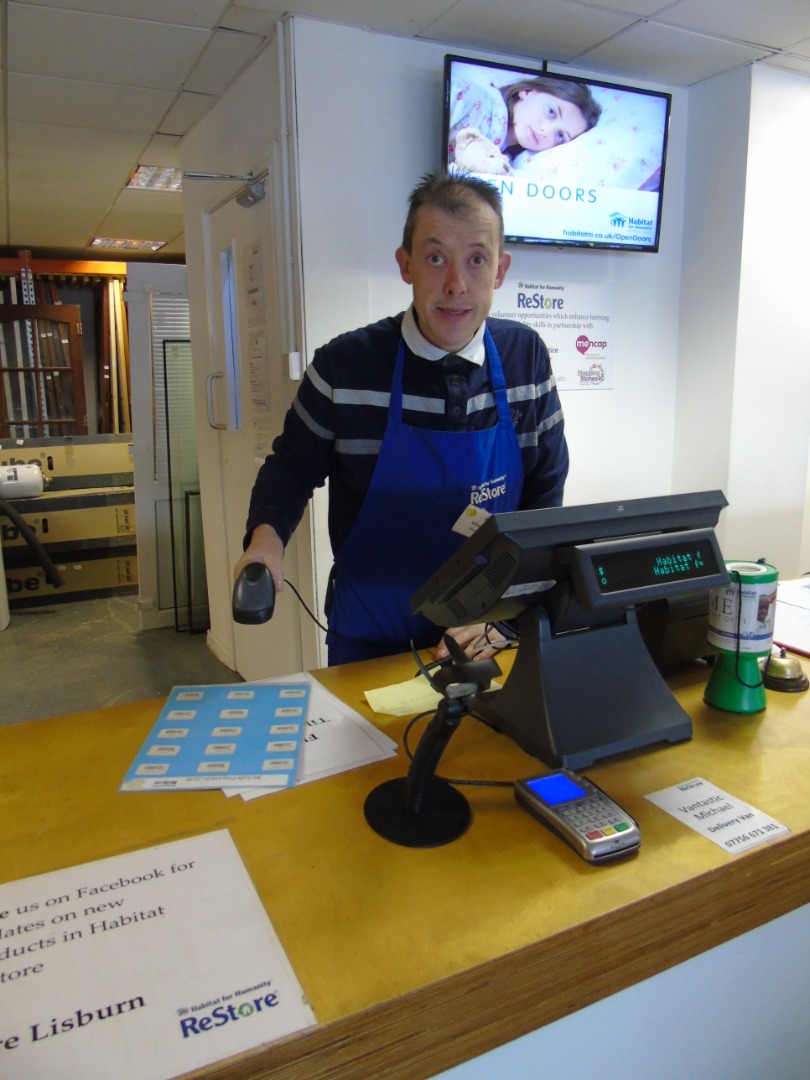 Why did you sign up to volunteer ReStore and how long have you been a volunteer?
I have been a volunteer for around 6 years now. I was diagnosed with a mental health issue and was placed here through AMH New Horizons really to just build my confidence back up and I've been here ever since.
What motivates you to keep coming back?
I think the people, the other volunteers are kind, nice and everyone loves to help out each other.
What skills, qualities or experience do you bring to ReStore?
I have a great personality, I like to help people and I am handy with using my hands to build etc.
What's your favourite task?
I am normally on the till and I really enjoy that and getting to chat to people.
What have you learned during your time in ReStore?
Well I have learnt how to be self-confident again. I had also never worked at a till or in customer service before so I had to learn how to do that.
What has surprised you about working in ReStore?
How everyone gets on with each other and does so well.
What's been your highlight so far?
I honestly couldn't pick one, there has been so many while I've been here.
What's the thing that inspires you most about Habitat's work?
The way they help homeless people across the world and here.
To learn more about the volunteering opportunities available in ReStore click here, or you can read more volunteer stories here.