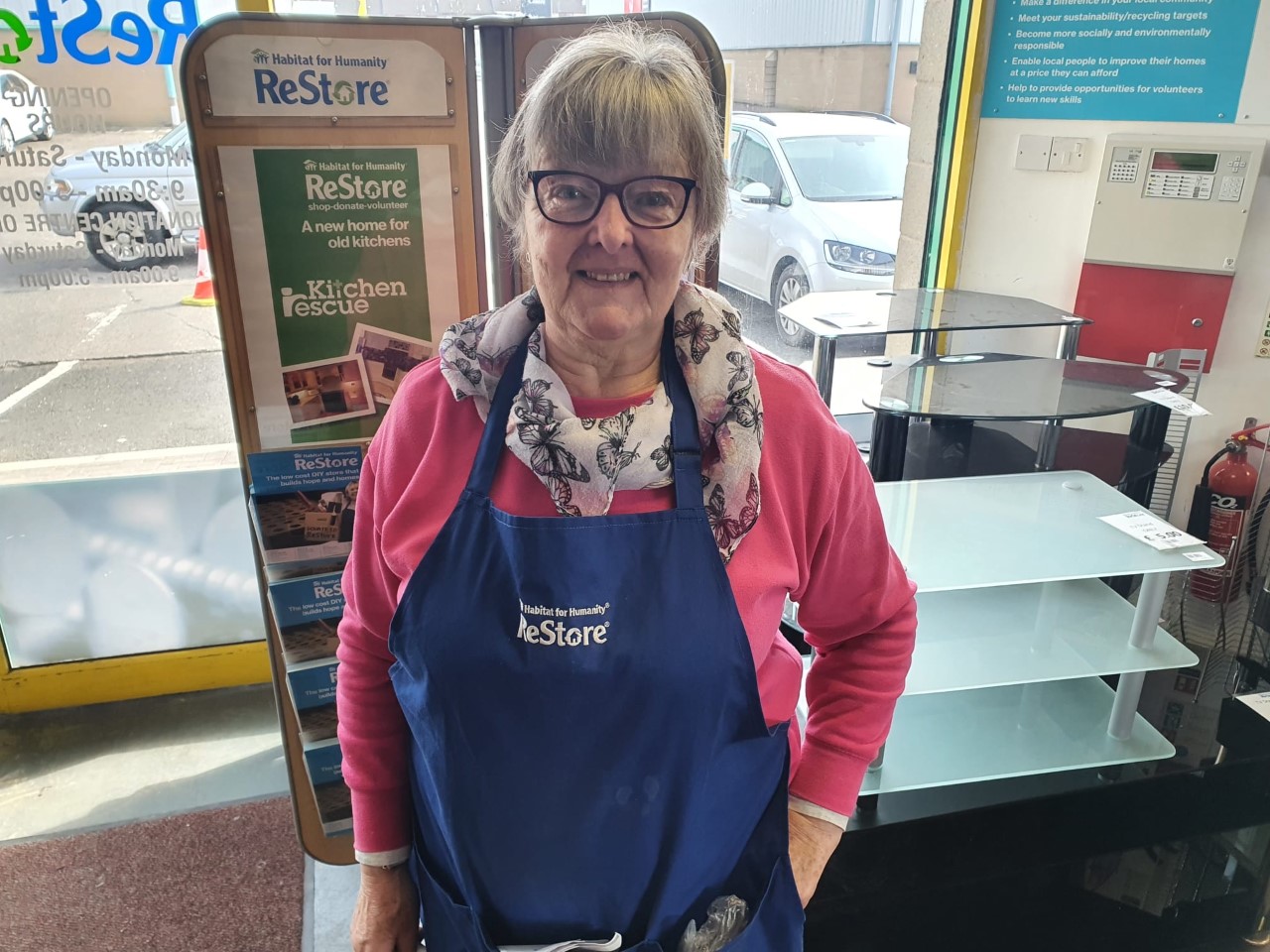 Why did you sign up to volunteer in ReStore and how long have you been a volunteer?
I have been going in and out of ReStore Lisburn since it opened. I was fascinated by all the pre loved items they sold.  The atmosphere within the store was always so friendly and it was a great place to browse around.  It inspired me as a place I would like to be involved with.
What motivates you to keep coming back?
There is a great atmosphere in the store and it is a pleasure to be part of it.
What skills, qualities or experience do you bring to ReStore?
I worked as a teacher for many years so am used to working in an organisation and as part of a team.  As a hobby wood-turner I have some knowledge of tools and these things have been useful.  I honestly think I am learning more than I am giving.
What have you learned during your time in ReStore?
I'm gradually learning the different skills needed to help keep the store running smoothly.  From managing the till to filing pricing labels or setting out stock safely.
What has surprised you about working in ReStore?
I have been amazed at the variety of items which can be reused or repurposed. From kitchen door catches to the full kitchen. From a door handle to a door. The shop caters for so many needs.
What has challenged you in ReStore?
Having been out of a work environment for many years just being back to the discipline of working hours and taking on the responsibility of working the till was very challenging.
What's the thing that inspires you most about Habitat's work?
I think Habitat does an amazing job. Through ReStore I feel the fact they are encouraging people to reuse resources, both the people who donate and the customers who buy the donated items. This is such an eco-friendly way of raising money for people in need of homes
To learn more about the volunteering opportunities available in ReStore click here, or you can read more volunteer stories here.