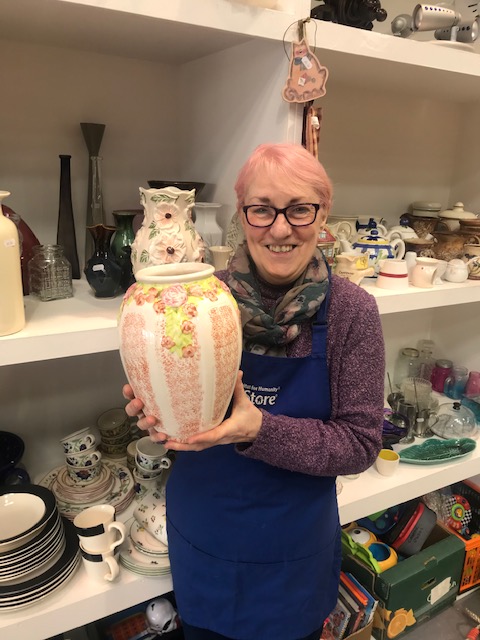 Why did you sign up to volunteer in ReStore? How long have you been a volunteer?
Because I was once homeless, so the mission was important to me. I have been a volunteer since February 2019, so just gone a year.
What motivates you to keep coming back?
Socialising with the staff and my fellow volunteers, it's always fun to be volunteering!
What skills or experience do you bring to ReStore?
I have previously volunteered in other organisations, so I have experience.
What's your favourite task?
I enjoy sorting stock and tidying up.
What has surprised you about working in ReStore?
How busy the store is and how generous people are with their donations. Someone's trash is someone else's treasure!
What's been your highlight so far?
Meeting and working alongside other volunteers. There is a real sense of belonging in ReStore and I feel very much a part of a team.
Who's the most interesting person you've met in ReStore?
Courtney (ReStore assistant) – she is friendly, approachable, helpful and such a lovely person.
What's the thing that inspires you most about Habitat's work?
The fact that funds support those most in need in society (locally and globally).
To learn more about the volunteering opportunities available in ReStore click here, or you can read more volunteer stories here.