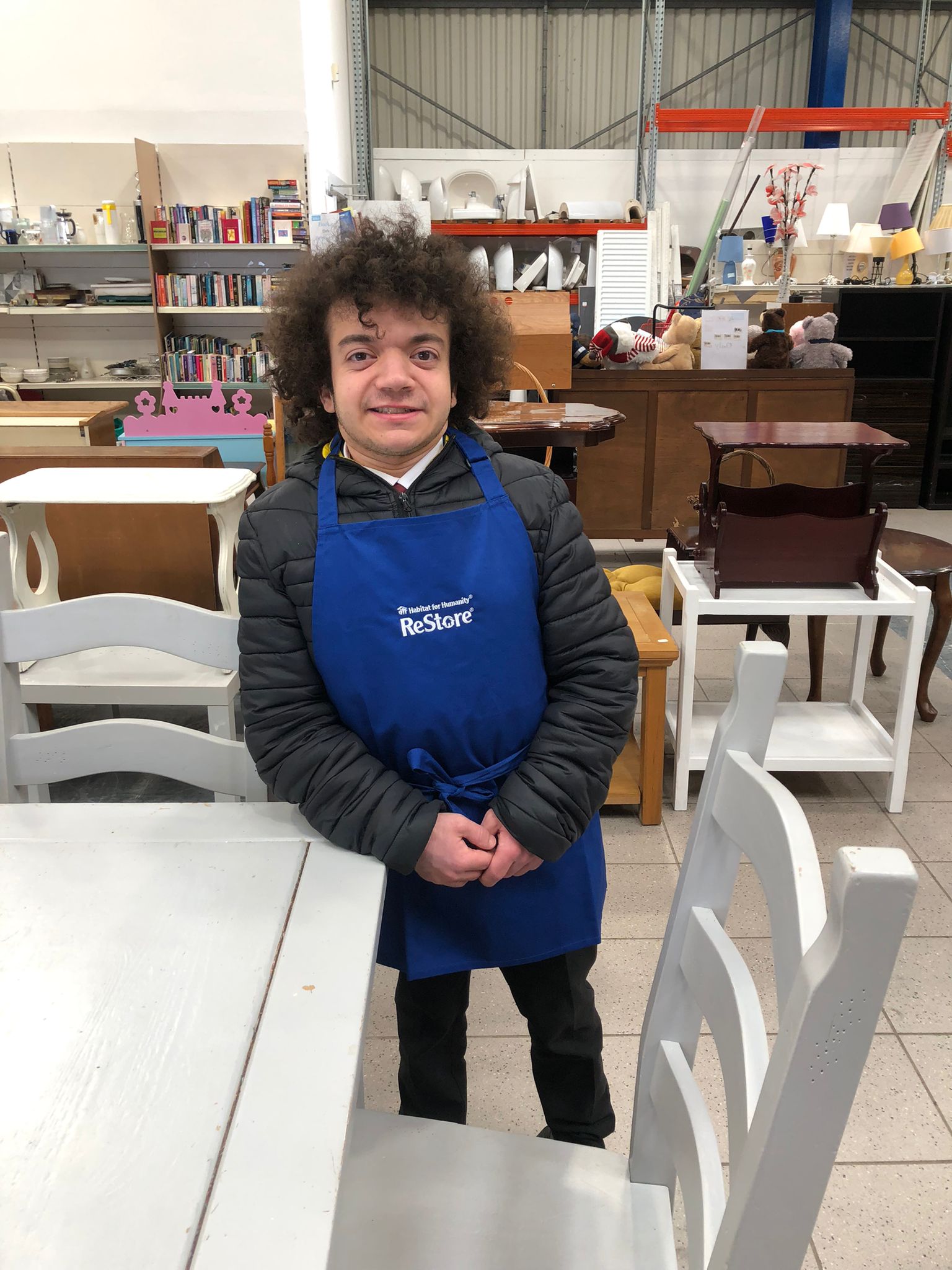 Why did you sign up to volunteer in ReStore and how long have you been a volunteer? 
I became a volunteer at ReStore as a work experience placement from my school to build my confidence and develop some skills while gaining an understanding of the real world of work. I've been volunteering two days a week for the past two months.
What motivates you to keep coming back?
I like to feel like I'm helping to make a difference in the world and volunteering in ReStore definitely does that. I also like being able to just get stuck in with whatever needs done around the shop.
What skills, qualities or experience do you bring to ReStore?
I'm pretty flexible and willing to give most things a try and ReStore have been a good environment to do that. I'm also quite organised which has helped with keeping the shop and warehouse looking good.
What's your favourite task?
I really enjoy getting out and about in the van to help with collections from the local Council recycling centres.
What have you learned during your time in ReStore?
I had no idea how big Habitat for Humanity is and the work that they do around the world to make sure people have safe places to live – it's a much bigger picture than I thought. It was really interesting to hear how we have helped refugees from Ukraine and in places where natural disasters have occurred too. I have also enjoyed learning new skills like operating the till, customer service and PAT testing.
What has surprised you about working in ReStore?
I didn't really know what to expect coming into ReStore but remember being struck by the variety of what we sell – everything from mugs and beds to toilets and even kitchen sinks.
What's been your highlight so far?
Getting to blast out rock music in the van on the way to collections!
What has challenged you at ReStore? 
One of my big challenges was learning how to use the till. It was a bit overwhelming at first with so many buttons to figure out and worrying about giving customers the right change all the time, but with a bit of time and support I've had time to build up my understanding and have got much more comfortable on it.
Who's the most interesting person you've met in ReStore and why? 
Brooks, who drives the lorry at ReStore, has a great sense of humour and is good company when we're out on collections.
What's the thing that inspires you most about Habitat's work? 
I love the feeling that I'm making a difference to people locally and globally, supporting them to make good changes in their lives.
To learn more about the volunteering opportunities available in ReStore click here, or you can read more volunteer stories here