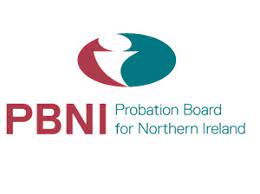 PBNI has had a great working partnership with Habitat Restore over many years, which has contributed to not only reducing offending and protecting the public, but also providing life skills to our service users to enable them to develop, and to help them going forward.
Community Service is a vital part of probation, and when someone is sentenced to an order at court, they are required to undertake between 40 and 240 hours of reparation work in the Community. Habitat, along with other community partners provide a range of work for people to undertake, and also provide induction training about their organisation so that service users understand how they are helping the wider community by carrying out their hours.
For many years, Habitat have helped a range of people , people with learning disabilities who helped to move and restore furniture, women with childcare needs who were able to complete , young unemployed men who helped with van collections, and others who provided administration support.
With the support of Habitat staff, service users also obtain structure to their day and gain insight into what it is like to work in a busy charitable organisation. Some of these service users have progressed to gain employment, and this has helped them to not re-offend.
We look forward to continuing our partnership into the future, and helping to develop more placements for Service Users to continue to benefit from Habitat's work in the community.