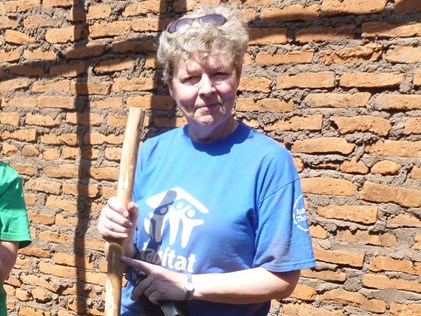 We share the sadness of many who mourn the loss of Monica Lewis. Monica was a faithful Habitat volunteer over many years; gentle, loving and with a fierce commitment to justice, which found its home in the Habitat family.
Monica's faithful support and real understanding of our work contributed so much, helping to facilitate our schools programmes and in many other ways. Her leadership, together with Mary Wells, of Assumption Grammar international volunteer teams helped inspire a generation of young women to see global poverty in a new way, to learn from the communities they served and to appreciate what they have; experiences which help shape lives.
Monica's generous spirit leaves a legacy in the lives of all those she came into contact with and she will be so much missed by the entire Habitat family. Our thoughts and prayers today, and in the days ahead, are with her family.