Disaster has hit Haiti. Again. 
This past week, it's been heart-breaking to watch the scenes of destruction caused by Hurricane Matthew. The poorest country in the western hemisphere, where many communities are still recovering from the devastating earthquake in 2010, is in crisis again.
In 2012, I had the privilege of joining Habitat for Humanity's Jimmy and Rosalynn Carter Work Project in Haiti. During the week-long trip, 600 volunteers from around the world worked beside 100 families left homeless by the 2010 earthquake. We helped build disaster-resistant homes and drew the world's attention back to the urgent need for safe homes in Haiti.
Now, the world's attention is again focused on Haiti. The south of the country has been worst affected by Hurricane Matthew; 90 percent of homes have been destroyed. 350,000 people are in urgent need of immediate assistance.
Yet there was some news to be thankful for – Habitat staff are safe and Habitat projects only had minimal damage, including the homes built during the Carter Work Project.
As I've reflected on my short time in Haiti over the past week, here are a few things that come to mind:
The resilience of the people
It was humbling to build and share stories with the future homeowners. Despite suffering so much, they were remarkably resilient, gracious and hard-working.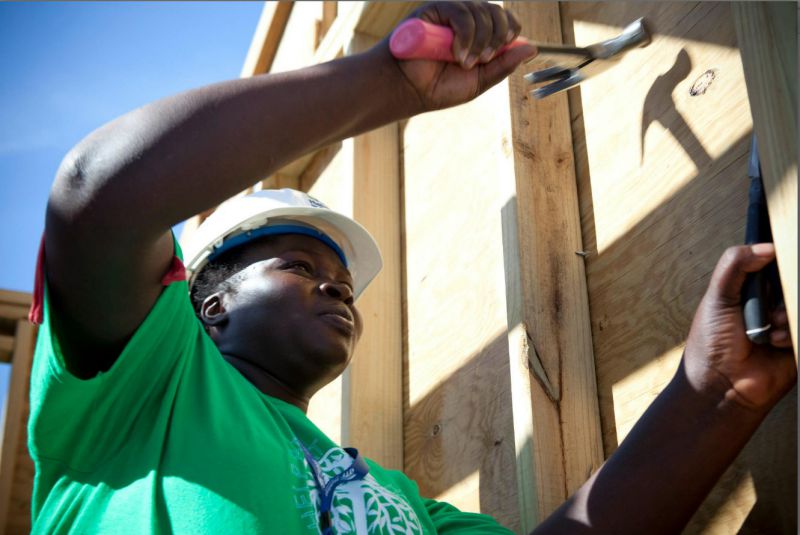 I built with Vena (pictured), a 38-year-old married mother of four. She was seven months pregnant with her fifth child and embraced the opportunity to do what she could to build her own home. 
Vena lost everything in the 2010 quake. For three years she lived in a tent made of plastic sheeting, corrugated iron and other scrap materials. When it was hot, it was scorching inside and when it rained the water came flooding in. It was far from the safe place she needed for her children to learn and grow.
Like so many in Haiti, her husband was unemployed and was forced to go to the Dominican Republic to find work. Vena was caring for her children on her own, struggling day-to-day and could not plan for the future.
But Vena was not looking back. "It's been difficult for us over the past couple of years but I finally see some light now that we will have a home again," Vena told me.
Haitians helping Haitians
Thankfully Vena's home is still standing strong and she grabbed the hand up Habitat offered to build it. Empowering families to lift themselves out of poverty underpins Habitat's work, including in the aftermath of disaster. Our response is always focused on enabling self-recovery by providing the resources, tools and training for families and communities to recover and rebuild.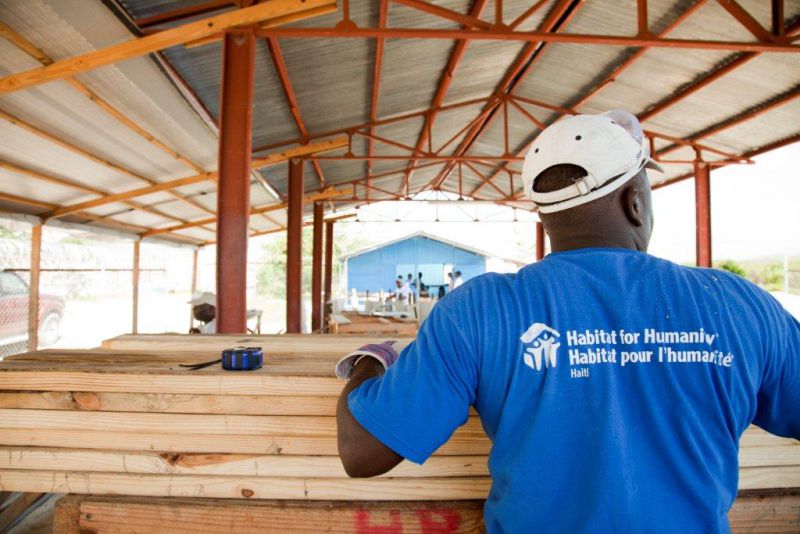 After the quake, we distributed 24,600 emergency shelter kits and 1,500 upgradable shelters which families can modify into permanent homes as resources allow.
Habitat employed local staff to rebuild their communities and established four Habitat Resource Centres to provide a range of services. We also trained more than 5,000 people in construction skills such as masonry, carpentry, plumbing and electrics. These skills raise building standards and increase the employability for the apprentices so they can provide for their families.
Right now, it's local Habitat staff who are working in communities, carrying out damage assessments and organising our response.
Building back better
That response will involve meeting families' immediate needs (safe shelter) while aiming to build back better to limit the impact of future disasters. Research proves that for every $1 spent on disaster mitigation, $7 is saved when disaster strikes.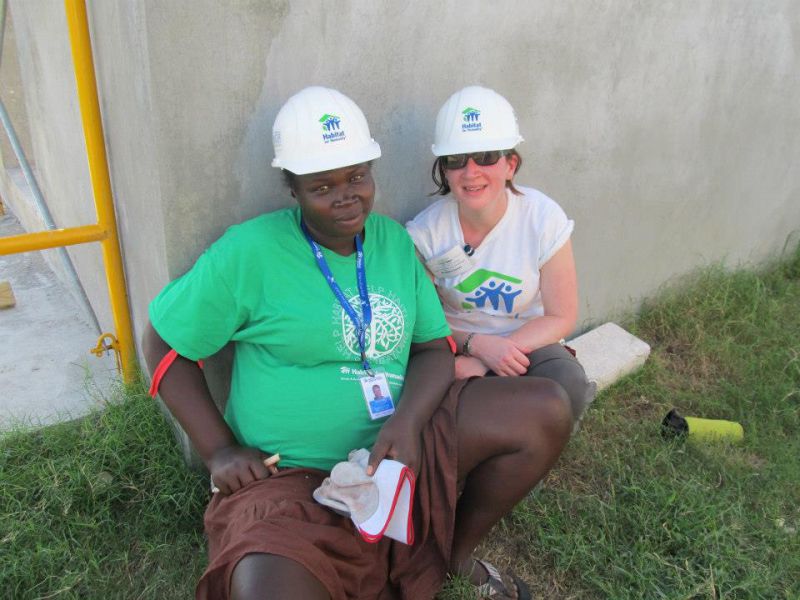 Vena and I spent hours hammering hurricane clips to her new home. These reinforce the structure, especially the roof to the walls; ensuring the home can withstand extreme weather. Durable materials and an earthquake and hurricane resistant design, enable families to be more resilient to future disasters. 
Land rights
Habitat knows from our work in Haiti and elsewhere, that when disaster strikes a community, without proper land laws in place, people lose their homes and their ability to recover.
After the 2010 quake, it quickly became clear that they greatest obstacle to rebuilding in Haiti was land access, land reform and land systems. Working in partnership with local legal experts, the Haitian government and other NGOs, we established the Haiti Property Law Working Group to advocate for land issues. This group has published accessible manuals that Haitians can use to navigate the complex, bureaucratic legal system.
Advocating for access to land for shelter to enable families to become more disaster resilient, is a key objective of Habitat's Global Advocacy campaign, Solid Ground.
We all have the power to make a difference
Behind the staggering statistics of people impacted by Hurricane Matthew, are people like Vena, you and me. Families are mourning their loved ones and are struggling to survive. They have lost everything; their homes and livelihoods.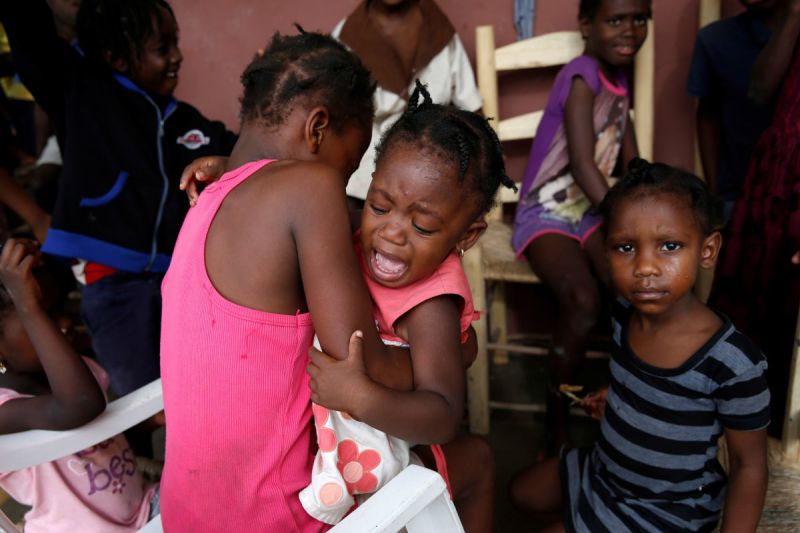 For 32 years, Habitat was been working beside the people of Haiti, serving almost 60,000 people. We are committed to serving them now and for as long as it takes to recover and rebuild.
But we need your help. Please give what you can to support our Haiti Emergency Appeal today. Thank you.