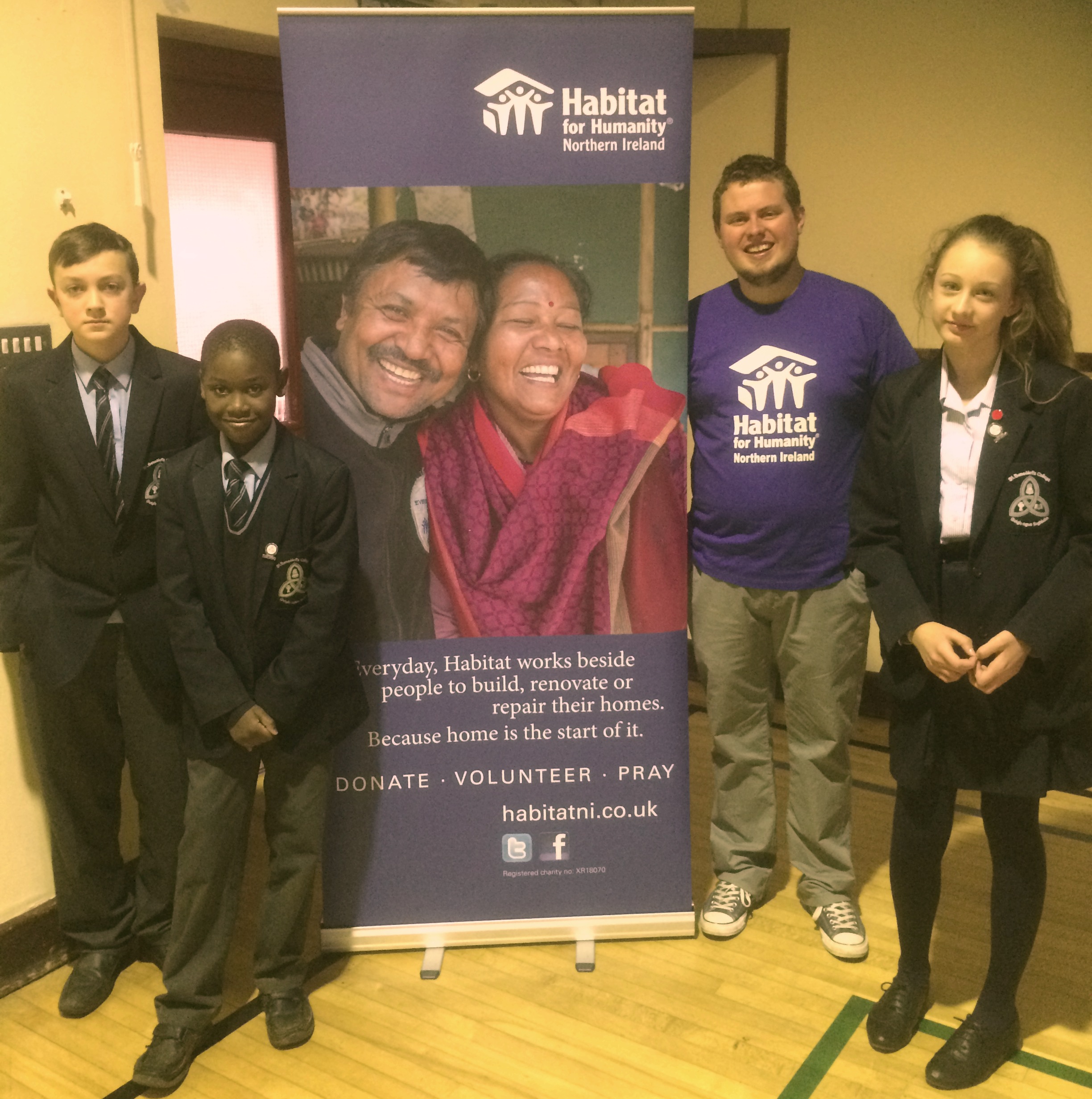 St Benedict's opens their door for Habitat!
We would like to say a massive thank you to St Benedict's College, Randalstown, for opening their door to support Habitat NI's Open Door Campaign!
We are encouraging more schools to open their door and raise funds to help families without one – will you?
In Northern Ireland, our children sleep soundly at night yet 1.6 billion people in our world don't have a safe place to rest their head. Families are forced to raise their children in overcrowded conditions with no access to basic necessities such as water and sanitation.
Through the 'Open Doors' campaign Habitat NI is encouraging as many local 'heroes' as possible to open their own doors and host an event, such as inviting friends for coffee or a themed dinner party in their home, school or office. Ten guests donating £10 each will raise £100 for the campaign, which supports the Habitat's work transforming lives every day.
Download our fundraising pack for ideas on how to get your school involved in the Open Doors campaign!