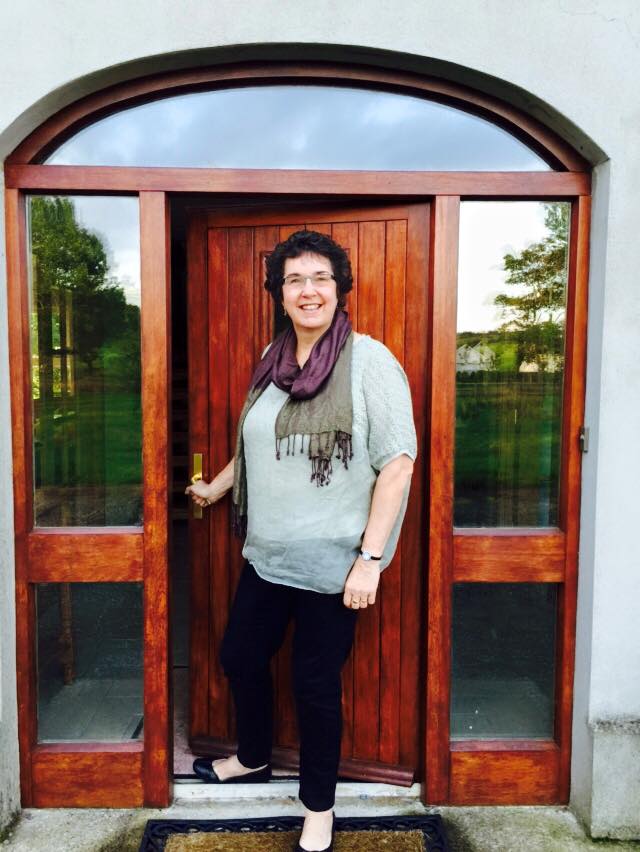 I have the privilege to lead Habitat for Humanity in Northern Ireland, working with an amazing team of people who, like me and like Habitat people everywhere, believe that everybody deserves a decent place to live.
Why Homes are important
Habitat focuses on shelter because housing is critical in breaking the cycle of poverty. Decent homes mean better health, education and the chance to earn an income. Yet tonight and every night 1.6 billion people go to bed standing up when it rains or without a door that locks.
Inspiring Action to end Poverty Housing
Most people in Northern Ireland know Habitat because of our volunteers; for 21 years we have brought together more than 28,000 people breaking down barriers and building hope here, and around the world.
Most people don't know that we work every day beside families in need, helping more than 3 million people last year alone build a better future on the solid foundation of a simple home.
We call on our volunteers not just to get their hands dirty as they build but to continue to speak out about the urgent global need for decent homes.
Open Doors campaign
The need is too big and too urgent to solve ONLY by sending volunteers and our mission has always been about more than that. We owe it to people we seek to serve to do more - people who stand up when it rains or who worry that their children will fall into the cesspit because the community toilet doesn't have a floor.
I want this 21st year to be a platform for change. An opportunity to raise awareness of the urgent global need and to raise funds so we can reach more families who live in conditions most of us can't imagine. Families like Neima's who I met earlier this year during a visit to Ethiopia. I saw firsthand how support from Northern Ireland has been transforming lives for 10 years. Neima, and her family, have benefited from Habitat Ethiopia's work in the slums of Addis Abba. She told me how a simple toilet has had a huge impact for the whole family –safer, cleaner, healthier.
Our marketing budget is very limited, so with the backing of a few committed donors, the support of Ian Bennington Part Two design together with a small production team we have made a short film. My hope is that it will help people across NI to think about the importance of home, and then whether at home, school or in work commit to do something to raise just £100. Our goals is to raise £100,000, funds which will make a life changing difference for families like Neima's.
For refugees and slum dwellers, for you and me, for everybody – home is the start of it.
I am opening my door, and as I do it I am remembering that too many people don't have a door that locks.
We need more people to open their door and raise funds to help families without one – will you?
Sign up and download a fundraising pack here.