Located in Ballymena, it's making a real difference to families in need as well as providing volunteer opportunities and raising vital funds. Store Manager and Ballymena native Isobel Kerr explains: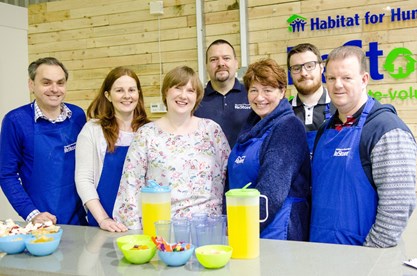 "Every day is different in ReStore and I never know who is going to walk through the door. It's always humbling to be reminded of how we are making a real difference to families in desperate need in our own community. 
Recently a couple came into the store with their new born baby. they have been forced to move out of rented accommodation at short notice and had no option but to move to another house which was empty.
They were not from the area so had no family support. With little income, ReStore was their only hope of getting the vital white goods- a washing machine and cooker- which are essential for any family, especially one with a new born baby."
To learn more about how to get involved with ReStore click here or to read more from our Spring 2017 newsletter click here.