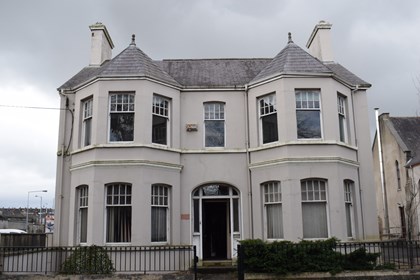 The old Methodist manse in the heart of the town, which has been empty for years, will be turned into much needed multi-purpose community space and 3 one-bedroom apartments, which will provide affordable accommodation for vulnerable young people.
The church is underpinning the project cost but the project needs more partners, community support and the volunteers who will help deliver the project.
"This project will bring together people of all ages and backgrounds, delivering opportunities to up-skill for employment as well as affordable homes."
"We would love to hear from all those who might be willing to provided materials or other support to help deliver real impacts in Ballymena," said Jenny Williams, Chief Executive, Habitat NI.
How can YOU get involved?
Give a gift in kind: We will need lots of building materials throughout the project, so any donations of materials would be greatly appreciated!
Volunteer on site: We need lots of volunteers to support the proejct, so get a group together from your business, church or just volunteer as an individual.
Learn more about our local work here, and read more of our Summer 2018 newsletter here. Donate to support our work here.