We asked the people of Northern Ireland to support Habitat's recovery and rebuilding programme in the communities worst-affected. You responded with great generosity. 
It's now been two years since the disaster, and Habitat has continued to work in Nepal, supporting the local people to rebuild their lives. 
Pipaltar, one of the worst-hit villages in Kavrepalanchok district, only 2 out of 89 houses were left standing. Even in the face of this life-altering disaster, villagers partnered with local volunteers (mobilised by Habitat) to remove tonnes of rubble, using it to rebuild roads and widen walkways.
Each of the 87 families who lost their homes in the devastation, worked alongside Habitat for Humanity Nepal to rebuild their homes, putting more than 500 hours of their own labour into the work.
Niru (below) and her family were one of the families who worked with Habitat for Humanity to rebuild what they lost in the earthquake.
"My family was involved in rebuilding this house and helped with everything from the foundation to the roof. I am blessed to have a new home."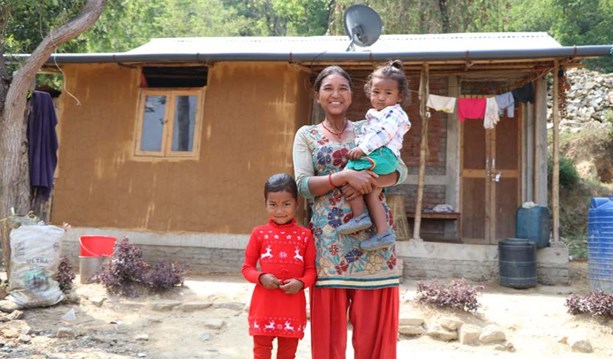 Read more about Habitat's work with disaster relief here.