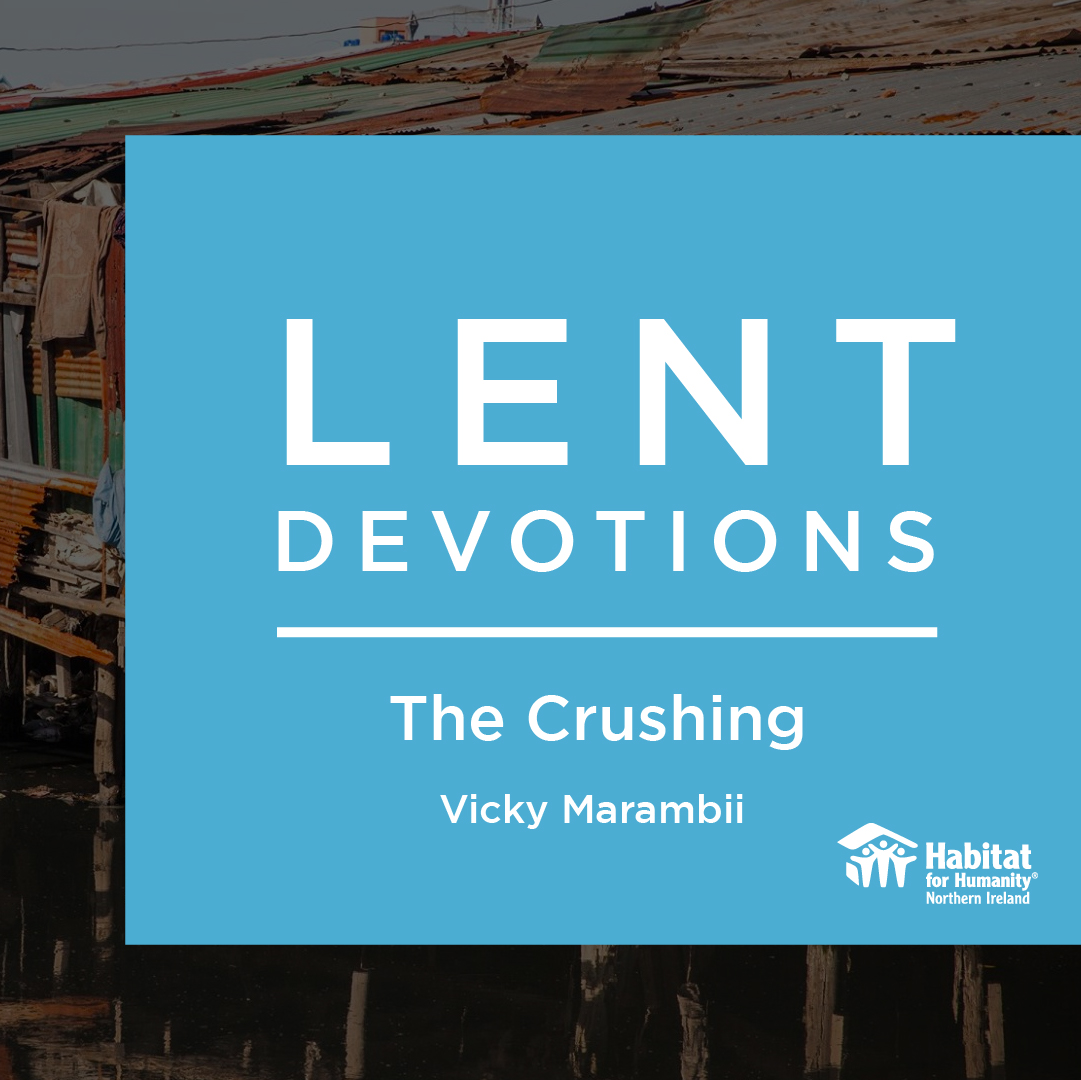 But we boast also in afflictions, for we know that affliction perfects patience in us, and patience, experience, and experience, hope. | Romans 5:3-4, Aramaic Bible in Plain English
Olive trees and their delicious fruit provide food, medicine, perfume, heat and light. Thlipsis, the Greek word for affliction, is the same word used to describe the process of crushing an olive when extracting oil. For many of us, the past year has been a physical, emotional and spiritual grinding wheel of disease, sociopolitical unrest, natural disasters and more. Those challenges have robbed us of our peace, loved ones, livelihoods and homes. So what is there to boast about?
The passage from Romans says affliction perfects patience in us. When we are going through a trial, there comes a time when we realize there is nothing we can do to get ourselves out of it. Why is this good? Because at last, we give up all our efforts and come to a place of total surrender and faith in God alone. 
As the crushing began at Gethsemane (which means the place of the olive press), Jesus cried out, "Please take this cup of suffering away from me. Yet I want your will to be done, not mine." The Lamb of God knew there was nothing He could do to keep Himself from dying on the cross, so He surrendered to the Father's plan. 
Patience perfects experience in us. It is a relief to learn that when we finally give up all our efforts and surrender to God, that is the moment the Savior steps into our situations.
Experience perfects hope. The next time trials come our way, we can look back to previous experiences for strength, having faith that God will come through for us as He did before. After He was poured out, Christ,the anointed one, became our living hope the morning of His resurrection.
Trust in God as described in Isaiah 41 is the "vaccine" that preserves us and is a refuge during life's crushing seasons. And when a family realizes their hope of a safe home, I am reminded of God saying, "Behold, I am about to do something new; even now it is coming. Do you not see it? Indeed, I will make a way in the wilderness and streams in the desert."
In the past year, it has become clear that decent shelter is a vaccine for vulnerable families to build immunity and resilience during a crisis. Housing is the prescription we need for improving outcomes in health, education, safety and economic stability. May God continue to strengthen us to work toward our vision of a world where everyone has a decent place to live.


Prayer
Lord, thank You that although we may be pressed on every side by troubles, we are not crushed. We may be perplexed, but we are not driven to despair. We may be hunted down, but You will never abandon us. We may get knocked down, but we are not destroyed. Help us remember that just like clay in the hands of the potter, You are molding us as seems best to You. Amen.
Questions
1. Can you recall a time in your life when you felt God's power carrying you through a difficult situation?
2. What steps can you take to be able to look at hardships and weaknesses as opportunities to rely on God's power?
3. How can you use hardships and trials you have experienced to be an encouragement to someone in your life?