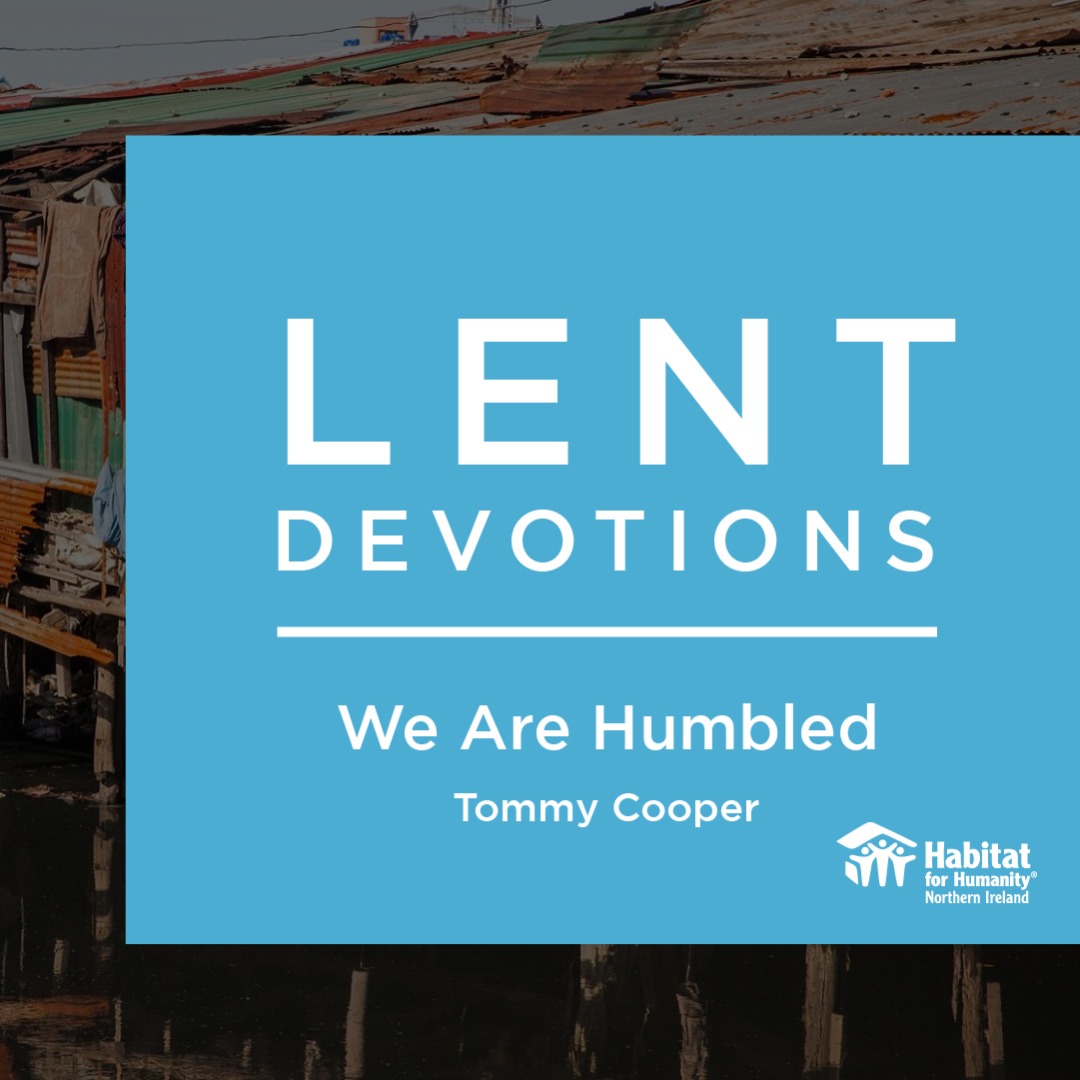 Humble yourselves, therefore, under God's mighty hand, that he may lift you up in due time. | 1 Peter 5:6, NIV
As we reflect on what the past year has offered us spiritually, emotionally and physically, we are humbled. Habitat families, communities, businesses and our organization endured struggles that brought us closer together. With peace in our hearts, we celebrate life and the abundance of love that our communities share. Each day we humble ourselves to say we can make it through this with God's grace and glory. 
And daily, I pray for those suffering from COVID-19-related illnesses and health disparities that exacerbate an already broken system. Each coronavirus case has a face, a family and a spirit that cannot be described by just a number. My heart breaks to hear the coronavirus death toll as I consider that each person was someone's beloved family member or friend. We will never forget their names or faces as we look for God's guidance to overcome this indescribable suffering. 
In our pain, we also rejoice for those who have recovered from this devastating illness. I am a survivor of COVID-19, so I take each day with a new outlook and a grateful sense of existence. I close my eyes and reflect on Luke 12:25: "Who of you by worrying can add a single hour to your life?" There is no need to worry; rather we trust God's guidance for He is always in control. 
Although this Lenten season may be different from the past, the messages of family, the glory of God and love for others will reverberate deeply. We trust that God will indeed lift us up, and we must live purposefully and guide others to the true meaning of Christ's love. Everyone has a light to shine; use your given light to make others around you feel joy and peace. 
Prayer
Gracious and loving God, we thank You for being the Alpha and Omega and the Great I AM. Lord, we thank You for the opportunity to come to You in prayer, and we are grateful that You guide us during these challenging times. We ask You to be the protector of those suffering from financial and housing instabilities, health challenges and food insecurities. Let us be Your hands and feet in the community as we represent You. In Jesus' name, Amen. 
Questions
1. How do you refocus when you are tempted to worry? 
2. How are you reflecting your love of Christ to your family, friends and co-workers?
3. How are you overcoming any changes faced during the pandemic? What specific practices bring you joy? 
4. What events have ignited your need to be of service and help others in their time of need?