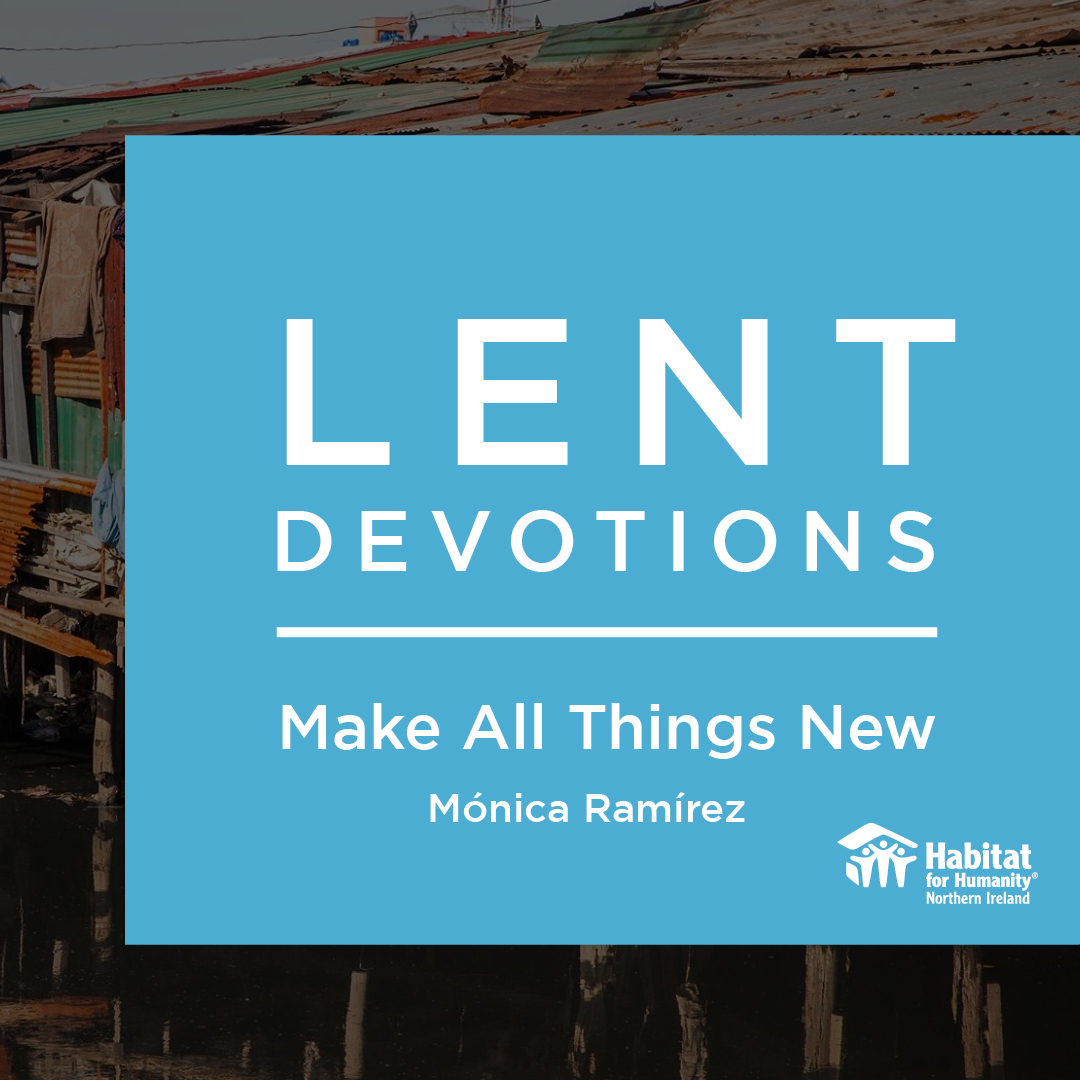 I heard a loud voice shout from the throne: God's home is now with his people. He will live with them, and they will be his own. Yes, God will make his home among his people. | Revelation 21:3, CEV He who was seated on the throne said, "I am making everything new." | Revelation 21:5, NIV
This scene in the movie The Passion of the Christ, directed by Mel Gibson, moves me deeply. Jesus meets his mother on the way to Golgotha and says to her, " Mother, I make all things new." This is not a biblical quote, but we can picture Mary at a seemingly hopeless moment. We can imagine the looks mother and son exchanged — full of faith in the Father — despite how impossible and incomprehensible His promise seemed to their human eyes.
Many of us have lived through long periods of trial and tribulation. Sometimes, in moments of despair, we have lost hope because of illness, isolation, natural disasters, wandering migrants, more people living in the streets, racism and division, to name a few. In recent months, two of my uncles passed away to the Father, and I have not been able to see my mother in more than a year. At times, it seems that there is no light at the end of the tunnel. 
But God made his home among us. He incarnated, suffered like us and taught us that the pain is not the end. He makes all things new! We can also make things new for His children, the needy and the weakest. We all can certainly do something; it takes only a generous heart willing to listen to the inspirations of the Holy Spirit that calls us to love with action.
This I have learned from my daughter. She and a handful of friends organized an initiative called Words of Healing that invites people through social media to send letters of encouragement and solidarity to patients here in San Jose who are isolated in hospitals because of COVID-19. They organize and safely deliver letters and recordings made with love. It has been a blessing for the patients and has created a sense of solidarity among many people who write the letters.
Soon we will relive the Passion of Jesus, but we know the Resurrection is coming. In our lives and our mission, we can also work on a "resurrection" to make things new for our neighbors. Let us begin by focusing on compassion, seeking to feel the need and the pain of others, and then let us use all of our strengths to make new the lives of many families lacking adequate housing.
For so many immigrants who feel rejected or unwelcome, let's open a home for them; for so many affected by disasters who have lost their homes or livelihoods, let's offer new hope. And for so many who continue to suffer discrimination and neglect, for the disenfranchised, let's be the hands and feet of Jesus. Let us build new hope; let us build the new Jerusalem. 
Prayer
Heavenly loving Father, we thank You for life, for health, for Your creation, for my family, my work and my country. I pray that every day You give us Your blessings. With our eyes focused on You, O Lord, let us live as people of hope. For You are the light, You are the life, and You are the Resurrection! Lord, give us a generous and compassionate heart, ready to feel the pain of my brothers and sisters, willing to comprehend, eager to love and, most of all, moved to act. I ask You for the gifts of the Holy Spirit that You guide me, enlighten me and strengthen me to fulfill Your loving will. Let me be Your hands and an instrument to take Your kingdom to Your people, especially to those most in need — the weakest, those hit the hardest, and those who are forgotten. I ask You, Lord, that this Habitat ministry will truly be a ministry of hope, to help many more people around the world rebuild their lives, starting with an adequate home. All this we ask in the name of our Lord Jesus Christ. Amen.
Questions
1. If I seek to have peace and have faith and hope be real in my life, what things that happened in the past year should I let go of, leave behind and offer to the Lord? What stands in the way of a fresh outlook?
2. Am I aware of and sensitive to the pain and suffering of others? Have I opened my heart to listen, understand and give love to those in pain or grief?
3. How can I be more aware of opportunities to take action and be the hands of Jesus to build homes, communities and hope? What else can I do to make things new for others?