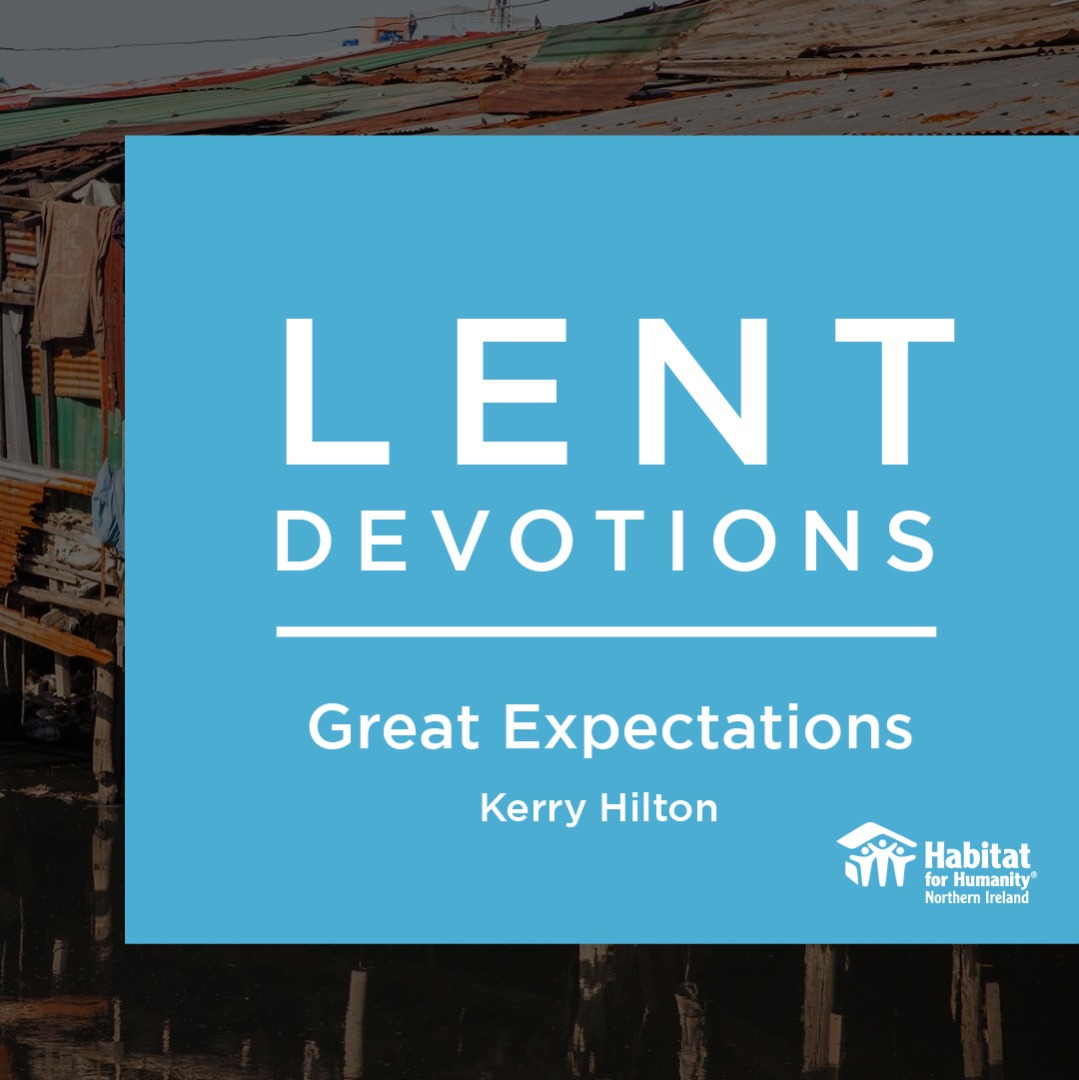 Do not conform to the pattern of this world, but be transformed by the renewing of your mind. Then you will be able to test and approve what God's will is — his good, pleasing and perfect will. | Romans 12:2, NIV
I have been told I have a vivid imagination. This can be entertaining, but the downside is that my imagination will paint my expectations with a fine trim brush, while using the wrong paint. Those of you who have been on a Habitat for Humanity Global Village trip or have visited a culture other than your own may have discovered misaligned expectations along the way too.
Thirty years ago, I volunteered in Africa as an agricultural extension agent. I lived in a 225-square-foot, mud brick house with a steel roof, a concrete floor and no electricity or running water. The local fish farmers had built the house for me and dug a new private pit latrine. The accommodations were better than I had anticipated and more than I wanted. I had expected a round thatch house with a dirt floor surrounded by palm trees. While I taught best practices in aquaculture and nutrition, my neighbors spent two years demonstrating to me what generosity really looks like. In due course, God renewed my mind so I could see that framing my mission in Africa according to my preferences was not supremely important. 
I went to Africa with a desire to live at the same standard as those I set out to serve. The lifestyle I envisioned was similar to how so many live on this planet — in substandard houses, as subsistence farmers with little access to formal health care services. Turns out, having the choice and means to leave meant that I could not have an authentic experience of village life below the poverty level. Signing up for two years of service meant I always had an end date, an exit strategy. Unlike my neighbors, I could leave for better amenities elsewhere. Paradoxically, I wound up experiencing life with more privilege, not less.  Again, my intentions and outcomes were not plumb.
When the folly of my vivid imagination has had a good run, eventually I remember that my purpose on this planet is not to conform to the visions in my head, but to seek God's good, pleasing and perfect will. 
The Lenten season is a good time to ask whether our intentions, expectations and visions are aligned with the Master Builder. If you discover you are using the wrong paint or that the frame of your view is not square with the cornerstone, God will renew your mind and set you a new firm foundation.
Prayer
O God Who loved us first and Who loves us all, thank You for renewing our minds when our visions and plans are not aligned with Your will. Forgive our calculated efforts and clever programs and remind us that the neighbors You call us to love are people whose lives are bestowed with blessings and beauty, full of the fruit of Your spirit, before we ever arrive on the scene. Fill our hearts with Your love and our minds with Your spirit that we might serve our neighbors well by first insisting on dignity and respect for all. 
Questions
1. Have you ever had expectations that were not met? What did you learn about yourself and your perspective when this happened? 
2. What does it mean to "conform to the pattern of this world"?
3. What do you know about God's good, pleasing and perfect will? How might you learn more about God's will? 
4. How could a focus on God's will improve relationships in your family, at work and with your neighbors?