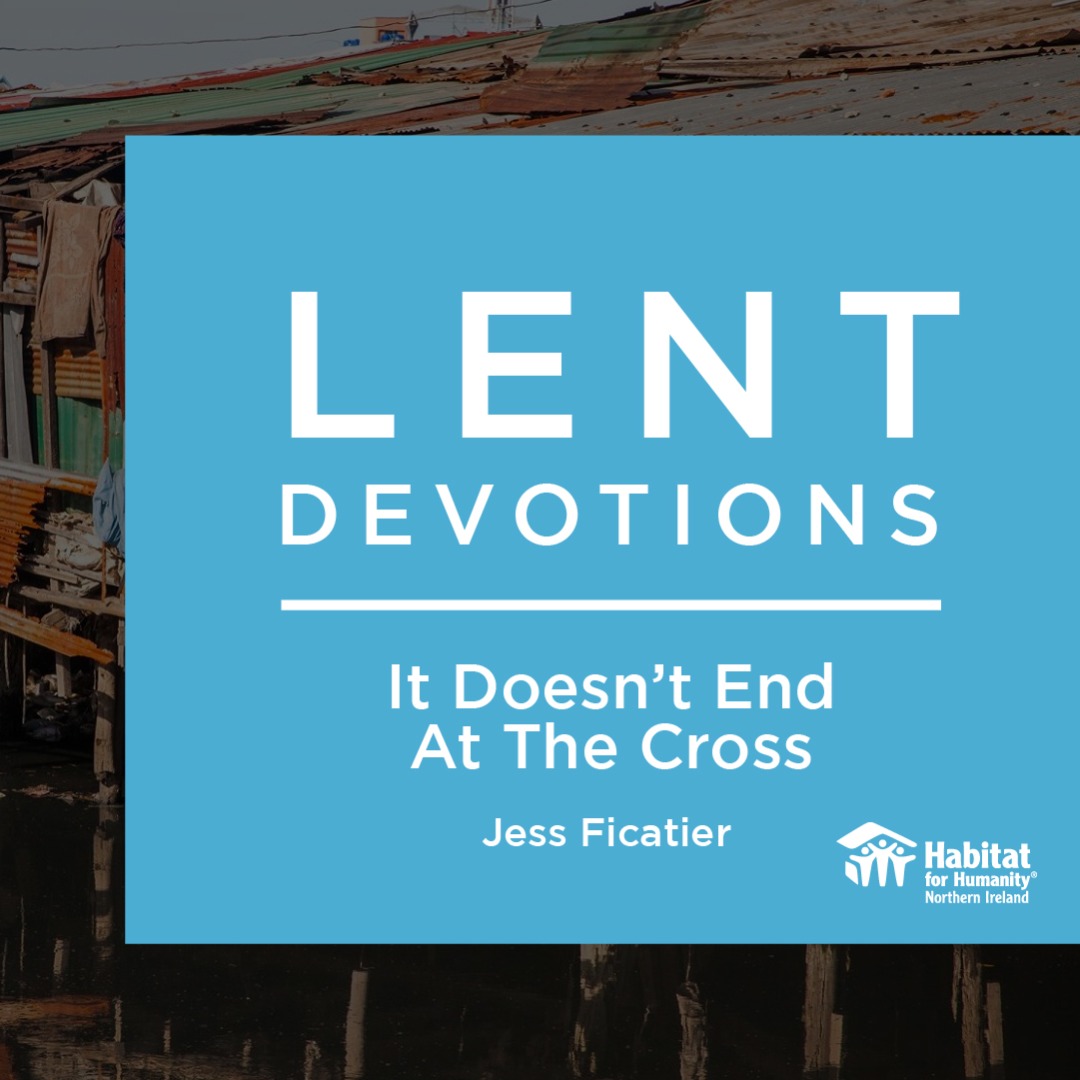 Praise be to the God and Father of our Lord Jesus Christ! In his great mercy he has given us new birth into a living hope through the resurrection of Jesus Christ from the dead. |. 1 Peter 1:3 NIV
Lent is a season full of expectation and anticipation as Christians around the world fix their eyes on the cross, a symbol of sacrifice and promised relationship with God. It's an exciting time, and I love the challenge of creating new habits or maybe, more traditionally, ridding ourselves of old ones. 
But what next? Easter weekend is behind us. After recalling the death and celebrating the resurrection of Jesus, where does that leave us as followers of the risen Christ? 
When families choose to partner with Habitat for Humanity on the journey toward homeownership, they too enter a season of expectation and anticipation. They live in a time defined by preparation and probably some challenges, but all the experiences are worth it because of the hope of better things to come.
Sovann and his family, whom I built alongside in Battambang, Cambodia, had lived for years in a small house where they faced the constant threats of tropical storms and struggled to protect the health of their young children. 
In 2018, Habitat, in partnership with community leaders, began a project to renovate and reconstruct the homes of those most in need in Sovann's village. His family was selected to partner with Habitat, and they began the journey toward a new life in a decent and safe home. 
When Sovann's family moved into their Habitat house, do you think their life looked the same? I doubt it. They looked forward with hope, and their life was transformed, taking on a new trajectory. 
As Christians, our lives must look different, not just during Lent, not just on Easter, but far beyond. We are called to reflect the grace we have been given and the living hope we are born into. This hope brings a newness of life that bears fruit visible to those around us — just as a city on a hill that cannot be hidden. 
In the weeks after Easter, we are reminded that the old is gone and the new is here. Like Sovann and his family, we are living in a new house full of fresh hope and new life.  
Prayer
Lord, we thank You for the grace extended to us through Christ's sacrifice on the cross and the miracle of new life through His resurrection. Help us to live a life that reflects this truth — a life full of hope and of joy. Lord, when it is difficult to live as a hopeful people, we pray that You will give us courage to trust in Your promises. We are thankful that Your word says You draw near to us when we draw near to You, so, Lord, help us to continue the good practices we have developed over the Lenten season and to actively seek You every day. We praise You, Lord, for the way You are using Habitat to bring hope and new life to the families we serve, and we pray You continue to bless the ministry and all those who are part of it. 
Questions 
1. What does living in newness of life look like for you? 
2. What habits or practices did you adopt during Lent that you intend to continue? 
3. Have you witnessed areas of Habitat's work that have brought new life to a family or a community?