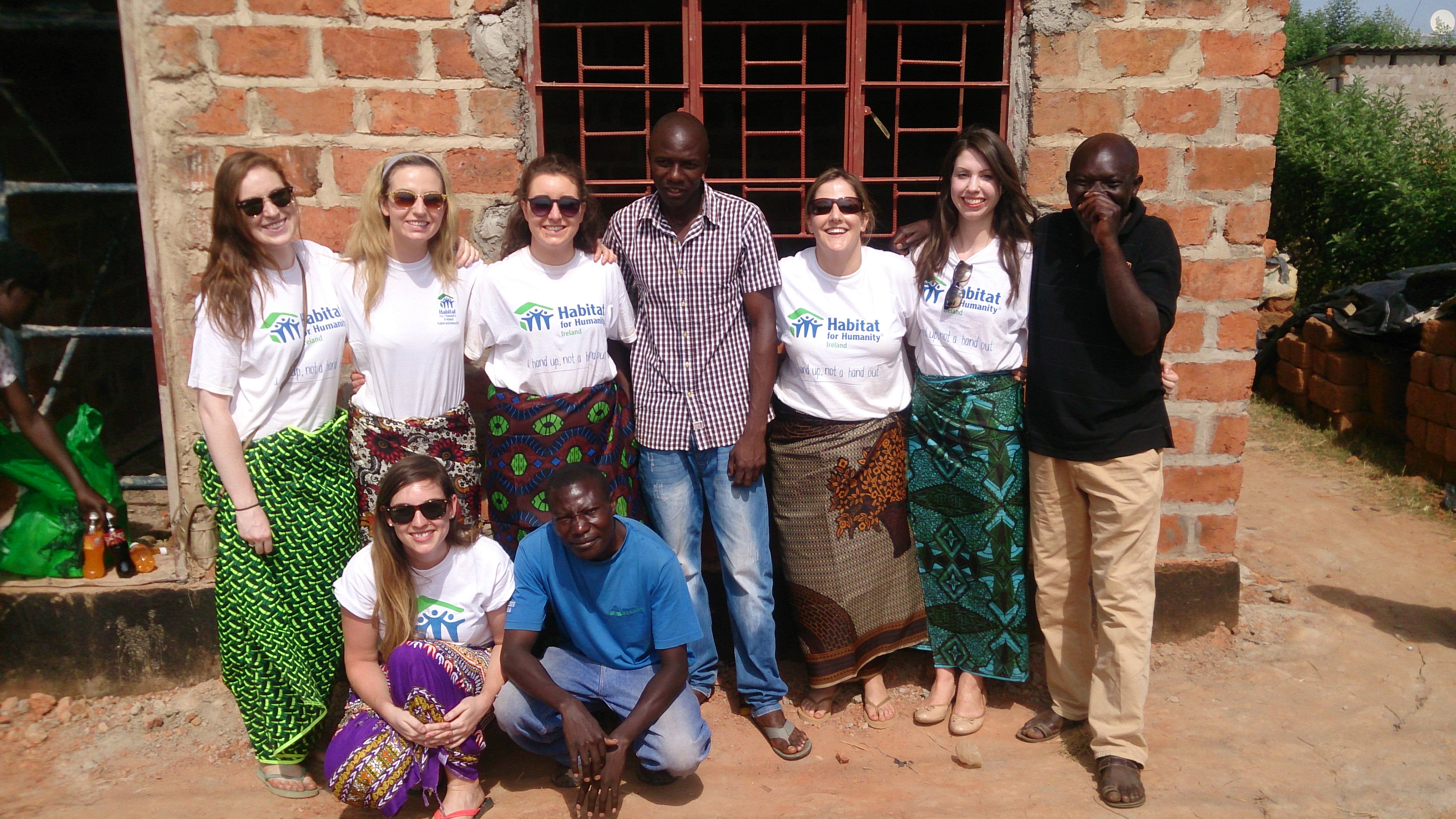 The team built a safe and decent home in partnership with Miriam Chanda's family. Miriam (53) lives with her husband Alfred, 5 children, 4 grandchildren and niece in the community of Twapia, Ndola.
"We were made to feel a part of Miriam's family. My fondest memory is of the moment Miriam was given her keys." – Ciara Larkin
"Miriam was so fun warm and welcoming. I realised on this trip that I worry about silly and insignificant things, and should embrace life more – the Zambians are so joyful!" – Ruth Mottley
"My favourite memory was working on site with the builders and watching the house progress every day." – Katie Ryan
The team not only built a home, they also used their legal knowledge. The team successfully trained 50 vulnerable families in Succession Planning and Will Writing in the Kamanga compound in Lusaka, Zambia. This training was aimed at increasing knowledge of the importance of will writing to protect the orphans and vulnerable children in their care from property grabbing.
"Leaving a written will simplifies matters after death and makes sure that your property passes on to those people that you want to inherit it." – Ruth Mottley
"This was a life changing experience and it made me question whether I am doing enough to help others." – Deirdre Swift