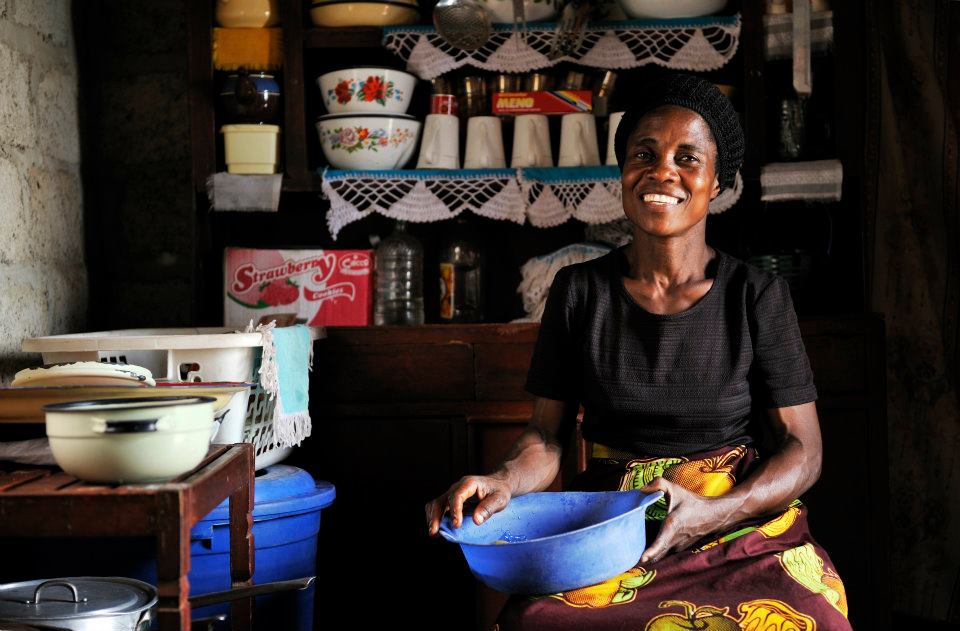 We are delighted that Joseph S. Munsanje, National Director of Habitat Zambia, is visiting Northern Ireland this week. Last night Joseph delivered the key note address at the All Party Group for International Development Awards at Stormont. Here is an extract of his speech:

Partnership has been at the heart of Habitat's work since our foundation in 1976 and remains a guiding principle as we work to achieve our vision: a world where everyone has a decent place to live. To end housing poverty, partnership with the government, the community and the people is essential.

Poverty in Zambia is both vast and complex. One in six people live in inadequate housing. One third of people access water from unsafe sources. 14 percent of our population is infected by HIV leaving us with the challenge of supporting 1.3 million orphans.

At Habitat our work, is about much more than providing a house; four walls and a roof. It is about providing families with a 'hand-up' to pull themselves out of poverty. Time and time again, I've seen how the journey to homeownership delivers a solid foundation to a brighter future, impacting on their health, education and livelihood.

I am evidence that investing in housing works. When I was a young boy and it rained, my family had to sleep standing up as the water flooded into our shack. My father was able to get my family a home with a decent roof. In that home I had a table, a place to study. This meant I could work hard and go to university. This all started with a decent home.

Yet, the scale of poverty housing requires us to do more than build homes. For most my professional life I have worked in advocacy – something that we at Habitat believe can lead to significant large scale, lasting impacts for people in need. In Zambia, we are working in partnership with 21 other NGOs to influence the Zambian government to create pro-poor land, housing, water and sanitation policies and legislation.

Partnership with the people of Northern Ireland has contributed much to Habitat Zambia's success.

In recent years, we've had the great privilege of welcoming 1000 volunteers from across Ireland to Zambia and we've received generous support from volunteers, their communities and donors, like Irish Aid, for close to £1.2million.  Speaking out for the need for housing is something that you all can be part of. I ask you to: 
Call on your politicians to prioritise funding and support for housing, things like bringing empty homes back to life here in Northern Ireland,and challenging governments around the world to include shelter as an explicit, measurable priority in the Post-2015 Development Agenda.

From the bottom of my heart, I want to sincerely thank the people of Northern Ireland for the generosity and commitment. I look forward to continuing to work with you into the future.    

Donate to support Habitat's work in Zambia here.