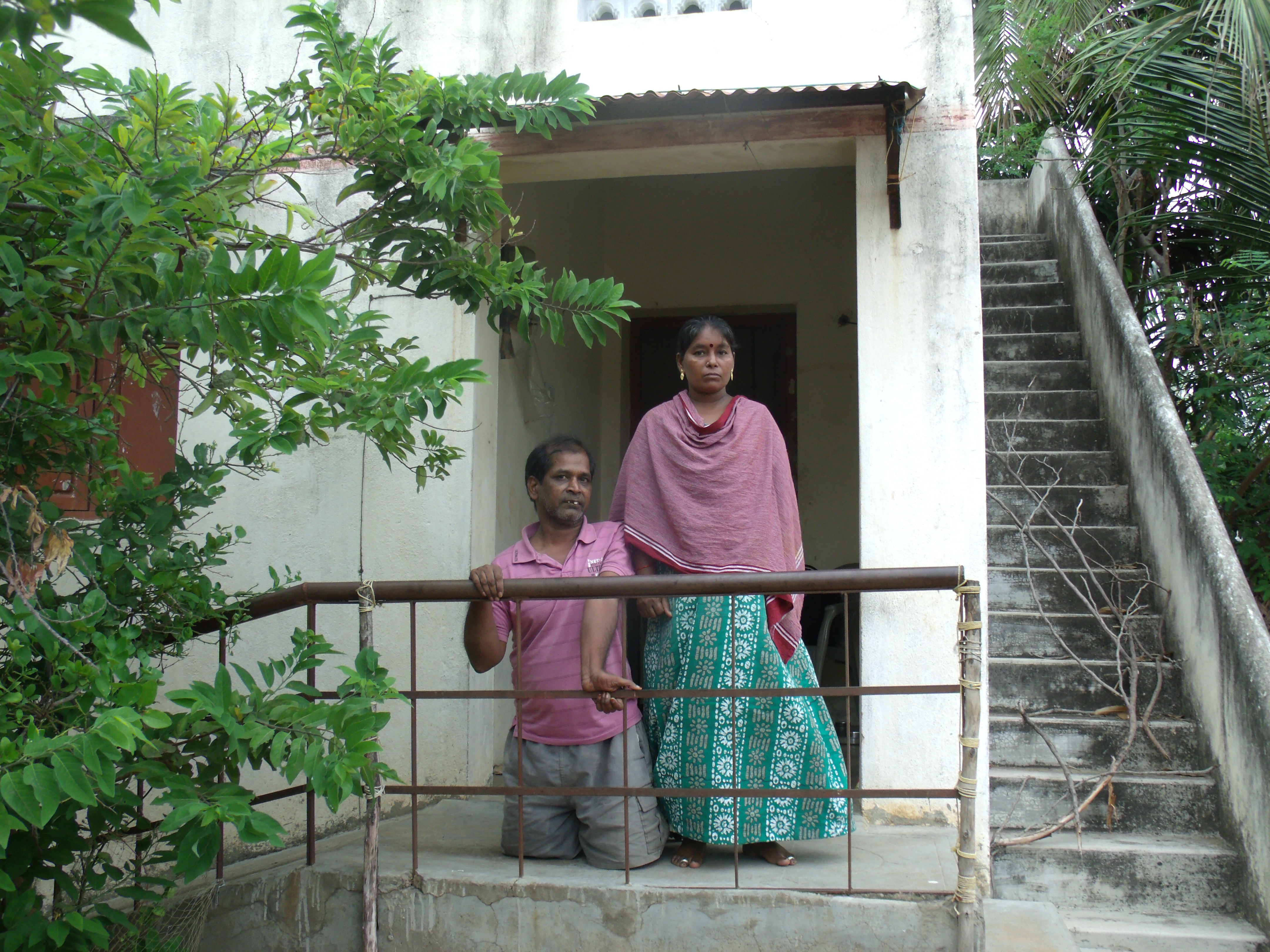 The Boxing Day 2004 Indian Ocean tsunami is one of the most devastating disasters of recent times. The tsunami was caused by a 9-magnitude undersea earthquake that struck off the west coast of Sumatra, Indonesia. More than 230,000 people died and 1.7 million people were displaced in more than a dozen countries.
Habitat for Humanity worked in the most affected countries of Indonesia, Sri Lanka, India and Thailand, helping 25,000 families to rebuild homes and hope. The people of Northern Ireland responded with great compassion and generously donated more than £50,000 to our emergency appeal.
Thanks to you, Habitat worked beside families to rebuild homes and developed innovative programmes to support communities to prepare for, and reduce the risk of, future disasters.
Behind the shocking statistics are very human stories of survival and resilience. A decade later, Dharumar Vinayagam from southern India speaks about the positives changes in his life. 
When the tsunami hit, Vinayagam – who had polio – had to be carried out of his mud hut to a safe spot by his brother. He stayed for several months at a refugee camp along with more than 1,000 people before he became a Habitat India homeowner. Shortly afterwards he got married.  
"Thanks to the new house, I got married. Even though I am disabled, I have always wanted to live like a normal person. It was Habitat that instilled the hope in me that I could lead a normal life," said Vinayagam.
He started a home-based tailoring business with a sewing machine donated by another organisation. "With a tailoring business of my own, I have social status and I am living with dignity and pride," he said.
After they were married, Vinayagam's wife Indirani started learning sewing skills from him. The couple earns about 200 rupees (about US$3.20) a day, over six times the amount of what Vinayagam used to earn as a labourer.
Indirani said it is the couple's dream to buy more sewing machines, employ local young people in need of a job, and expand their business.
Vinayagam and Indirani's story of hope is one of thousands that are told in the region. Moreover, in the decade since stories like these have helped thousands more to be told as vital learnings from the response have informed Habitat disaster response programmes around the world. To date, these programmes have  supported more than half a million people with shelter in the aftermath of disaster and conflict, such as the 2010 Haitian Earthquake and 2013 Typhoon Haiyan in the Philippines. But, in many cases the disasters being responded to do not feature in the media.
Habitat continues to empower communities to support long-term development in the countries affected. For example, Habitat NI recently launched a new partnership with Habitat India to build healthy homes and proper toilets for vulnerable families in rural and urban areas. These small changes make a world of difference to families in need, with improved health, better education and more sustainable livelihoods.   
This work continues to reply on your support. Please give what you can today.