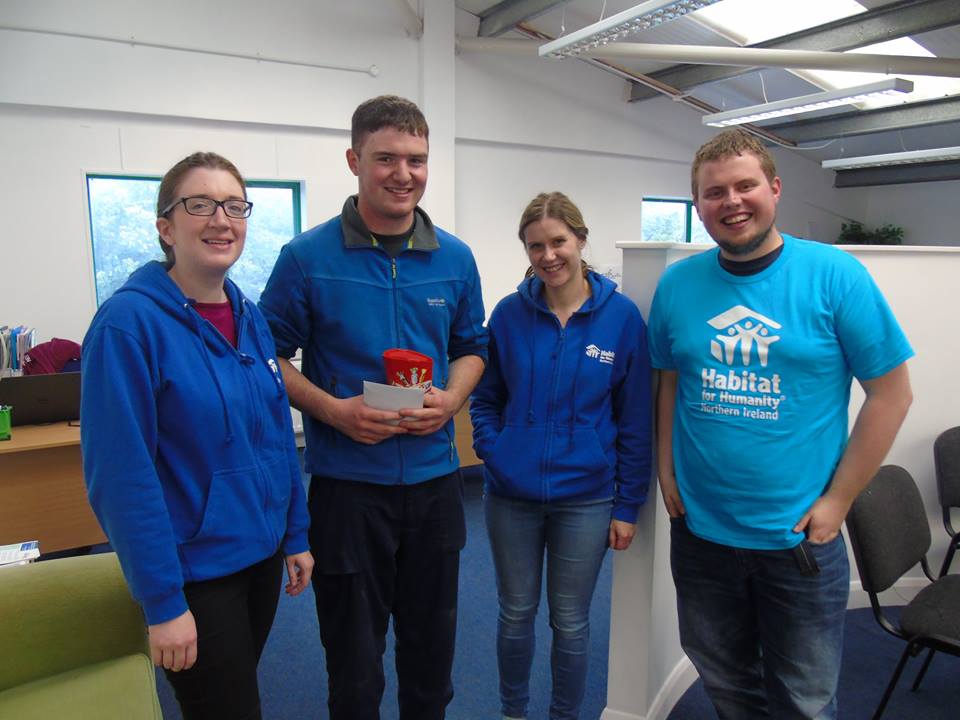 Two years ago I embarked on an adventure with Habitat for Humanity that I will never forget.
Helping out in the Restore was a great opportunity to build friendships that helped make my time there very enjoyable. The thing that touched me the most was the dedication from the office staff and volunteers, who willingly turn up each day with a smile on their faces for a worthwhile cause.
During my time in the office, I was lucky enough to help organise various fundraising events such as The Priests' Concert and Shack Attack. Not only did it show me how much work went into preparing for an event but it also stood me in good stead, as it aided one of my modules that I was completing in my Media course at Lisburn SERC.
From the moment I set foot in Restore I was made to feel extremely welcome and I am privileged to have met such a great bunch of people. I am looking forward to what the future holds and will take the skills that I have learnt into my new surroundings.
You can get involved volunteering with Habitat ReStore, just like Ross did! Email local@habitatni.co.uk for more information.